Kelly Johnson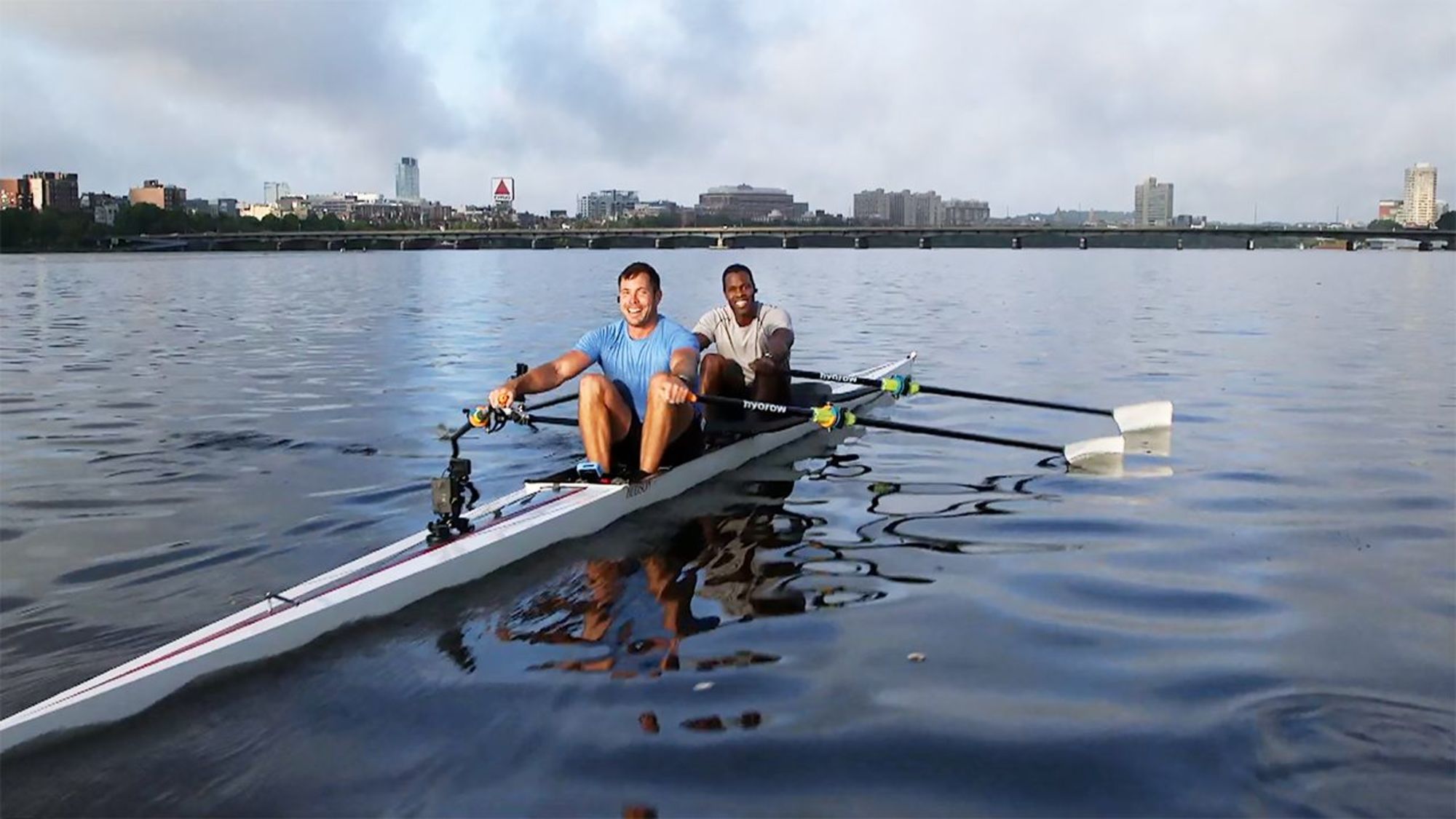 Get ready to add a whole new dimension how you experience Live Outdoor Reality with Hydrow.
Starting today, you can join your favorite Hydrow Athletes, family members, friends, racing teammates and other rowers across the country on the water for live rows -- all in real time. It's an entirely new way to experience the unexpected excitement of the river, and feel even closer and more connected to your Hydrow team.
Here's a look at what you can expect with Hydrow Live:
Shake Up Your Routine
When you log on to your Hydrow, you'll see all the live rows queued up for the coming week, indicating the time, athlete(s), workout type and length. A countdown clock will appear on each live workout 24 hours before the workout stars, so you won't miss a beat.
Live Rows, Every Day
Live rows take place every day, Monday through Friday, with two different live sessions. The morning session streams at 7:00 a.m. (4:00 a.m. PT) while the afternoon session begins streaming at 5:15 p.m. ET (2:15 p.m. PT). With a mix of Breathe, Sweat and Drive rows, warm-ups and cool-downs and On the Mat workouts, you'll never run out of fun new ways to get in a sweat. Make sure to check your Hydrow to see what live workouts are coming your way.
Get In the Zone
Join workouts up to five minutes before the row begins. Take a few warm-up strokes while seeing what happens behind the scenes before the clock starts. It's a great way to get your bearings and get focused on your workout, while getting to know your favorite athletes even better, by joining them during their pre-row routine.
Authentic, No Matter What
Our Live Outdoor Reality approach has always meant that you're seeing exactly what our athletes see on the water -- from boat traffic to wildlife, and everything in between. The biggest difference now is that you'll see it in real time, without any delay, creating an even more organic experience. This may include the occasional cancellation for stormy weather, or any conditions that might make filming unsafe for our athletes or production crew. If we ever cancel a live row, not to worry -- just check out one of our hundreds of on-demand rows in the meantime, and we'll be back in no time.
Joining us for a live row? Don't forget to post to social media using #HydrowLive so we can see where you're rowing from!