Meet the crew: Buffy Williams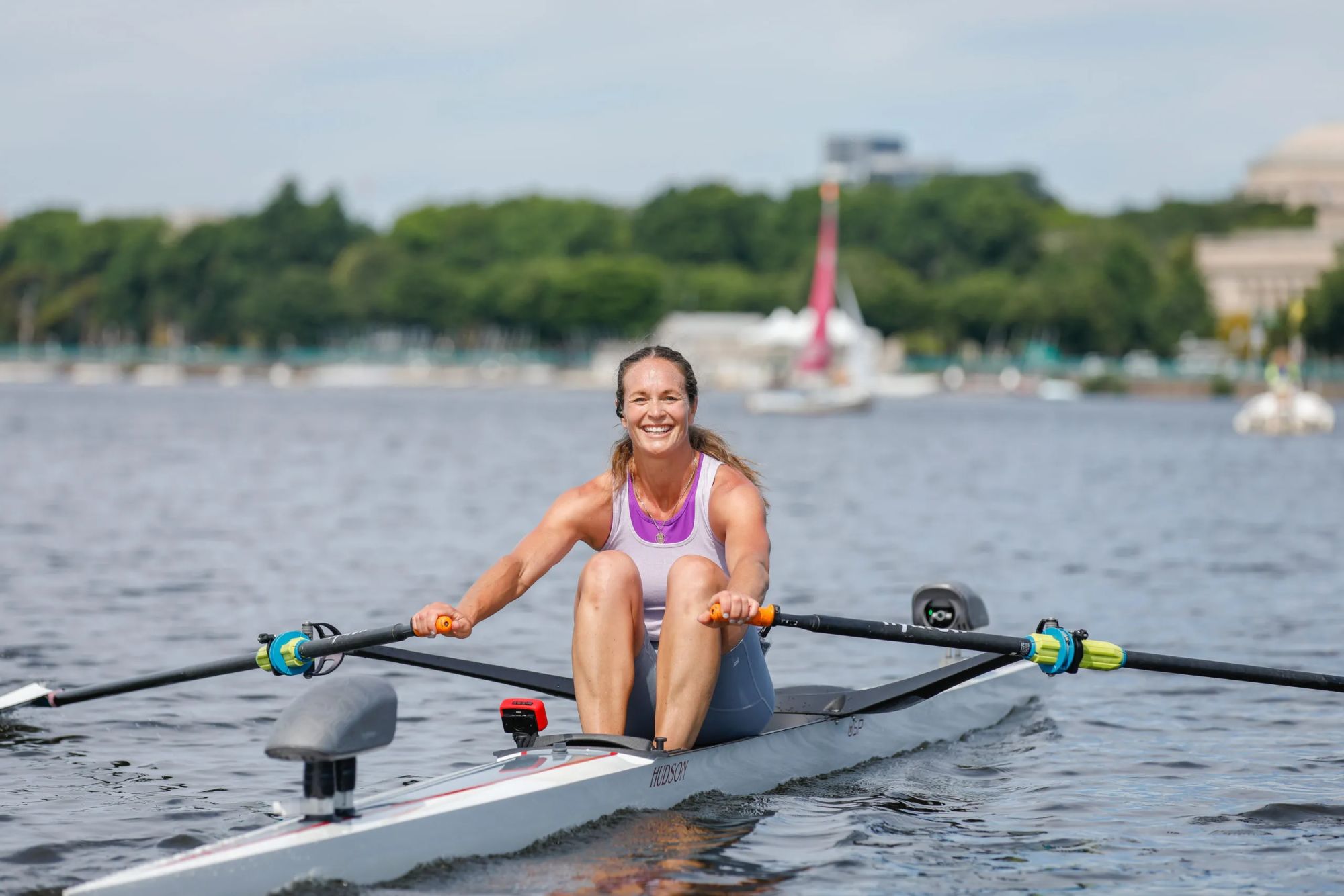 Why are you excited to join the Hydrow crew?
I'm excited to join the Hydrow crew because I would like Members to experience fun, innovative, and challenging workouts. It's an honor to be part of someone's athletic or healthy living goals, and I believe joining the Hydrow crew is a huge opportunity for me to positively impact many people on their fitness journey. 
How would you describe your workout style?
I love to lead a good HIIT style workout knowing you can accomplish so much in a short window of time. It's a great 'bang for your buck!' At the same time, I know the benefits of working out at different intensities and appreciate tapping into each of those zones, whether it is a consistent steady effort or striving to push personal limits.
What activities do you enjoy when you're not on the water? 
My favorite activity is doing some form of outdoor activity with my family — whether it is going lakeside, exploring a beach, hiking, throwing a frisbee, playing tennis, rollerblading, or running. I love hanging with our pup, cuddling and taking her on a good hike — especially if it is a family affair. Board games are a favorite family pastime too!
I also enjoy doing local work as a kinesiologist. I work one-on-one with clients to determine how to tackle injuries, weaknesses, and improve quality of life through movement. 
What's your go-to style of music for your workout playlists?
I tend to be a Top 10 gal. That could be a top 10 song from the 90's or today. I don't have one particular style of music. My selection of music really depends on the planned workout and the vibe I'm going for! 
What's a fun fact about you that not many people might know?
I love dessert. I skim the dessert portion of a menu prior to ordering my main dinner. If something strikes my interest I order strategically to ensure I have enough room for dessert!