An all-new challenge: Work out in a Winter Wonderland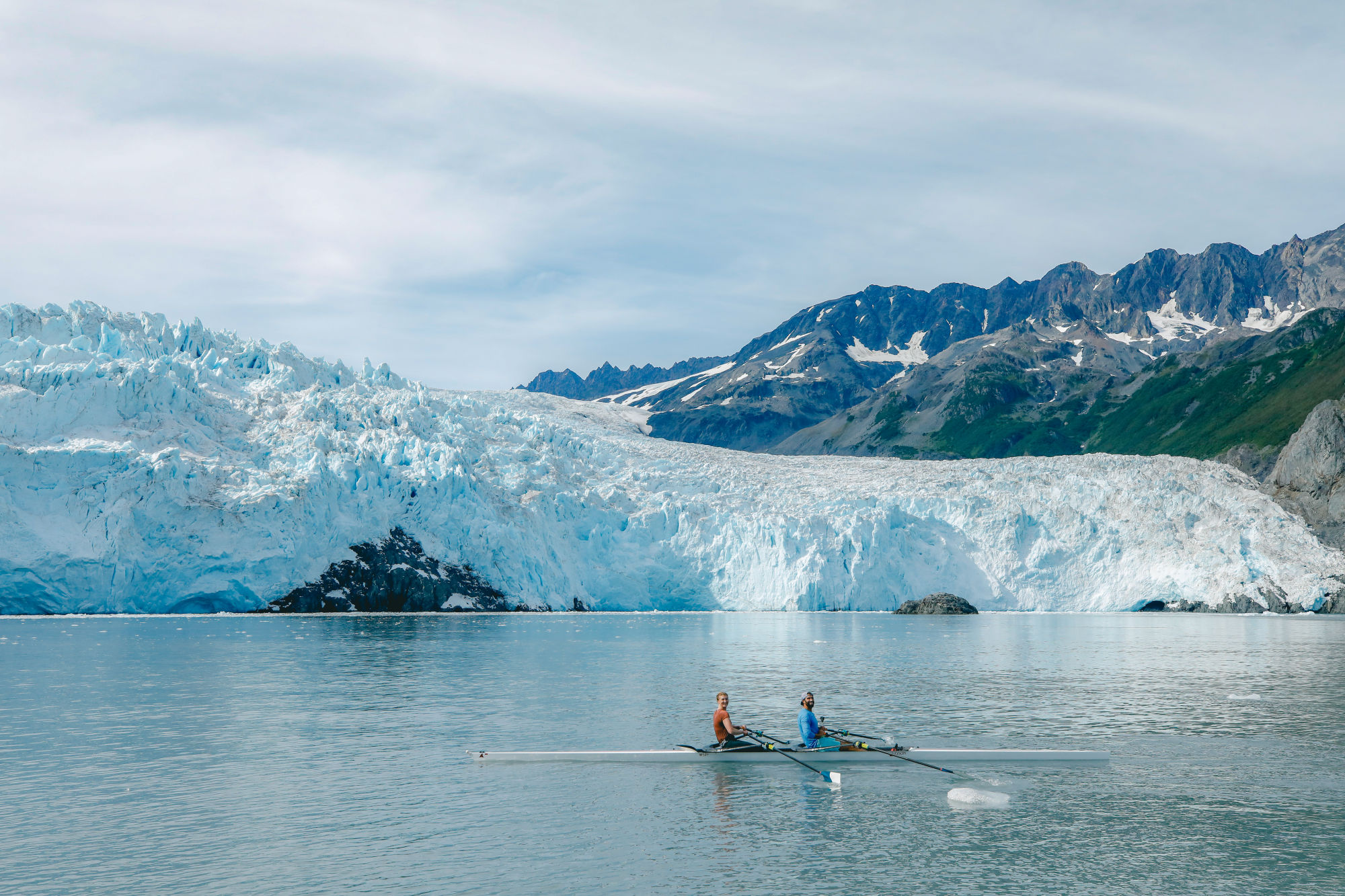 Frightful weather? Not with Hydrow.
To keep you moving toward your whole health and fitness goals this season, the Hydrow crew has compiled our favorite workouts highlighting colder climates and beautiful snowscapes from around the world. 
 Let these workouts keep you warm as you enjoy the scenic winter backdrops, from the Colorado Rockies to the Swiss Alps. Most of our winter workouts focus on yoga, Pilates, strength, and mobility, so you can participate via the app or your Hydrow, no matter where the holidays may take you.
To celebrate your efforts, you will earn an all-new badge when you complete any 8 Winter Wonderland workouts between Wednesday, December 14th and Sunday, January 8th. To find the workouts, filter your Workout Style by Winter Wonderland (available December 14th).
For the first time ever, your friends and family can join you in a Hydrow workout challenge! Just invite them, and they'll get 30 days of free access to the Hydrow app—no Hydrow or subscription required. It's the season for spending time with loved ones, and partnering up for workouts can improve the quality of your workout  and help you, and your loved one, stay motivated.. 
Get rewarded for inviting others
The joy of working out together isn't the only reward you'll earn during the Winter Wonderland Challenge. The more people you invite to the challenge, the more chances you have to win a Hydrow Accessory and Apparel bundle, which includes:
$150 gift card to the Hydrow apparel store

On the Mat workout kit ($180 value) including 1 multi-use workout mat, 2 yoga blocks, 7 resistance bands

Jaybird Vista Wireless headphones ($150 value)
And friends and family can win, too! Of friends and family that complete the challenge, we'll select 10 random winners to receive their own On the Mat workout kit. 
You have questions, we have answers. Here are some further details on the Winter Wonderland Challenge: 
Who can participate in the Winter Wonderland Challenge? 
Both existing Hydrow Members and their friends and family are invited to join our 2022 Winter Wonderland Challenge. 
Hydrow Members don't need to sign up to participate in the challenge. As long as you complete any 8 workouts from our Winter Wonderland filter between December 14th at 5:00 AM EST and January 9th at 5:00 AM EST, you'll earn your special edition badge. You can complete the same Winter Wonderland workout 8 times and also earn the badge.
If you'd like to invite friends and family to participate, direct them to fill out our sign up form before the end of the challenge on January 8th and we'll email them with 30 days of free app access. 
Do friends and family need a Hydrow to participate? 
Nope! Neither a Hydrow rower nor a Hydrow subscription are required to participate. Most of our Winter Wonderland workouts are on the mat so friends and family can complete the workouts and earn their badge right from their phone. At the end of 30 days they can choose whether or not they would like to continue their Digital Basic subscription to continue their access to the Hydrow workout library.
What are the terms of the giveaways?
I am a Hydrow Digital Basic user, can I still participate? 
Of course! Winter Wonderland is open to the entire Hydrow community. 
How can I connect with other Members who are participating?
The Hydrow Training Camp Facebook group is the best place to engage with other Hydrow community Members. Whether you're a new Member getting started or a seasoned rower, this is the perfect place to share your stories, workouts, questions, and ideas. Remember, we're all in this together! 
Use the hashtag #HydrowWinterWonderland on social media to share your progress and connect with other Members of the community who are also participating!