A Stroke Of Greatness: Nick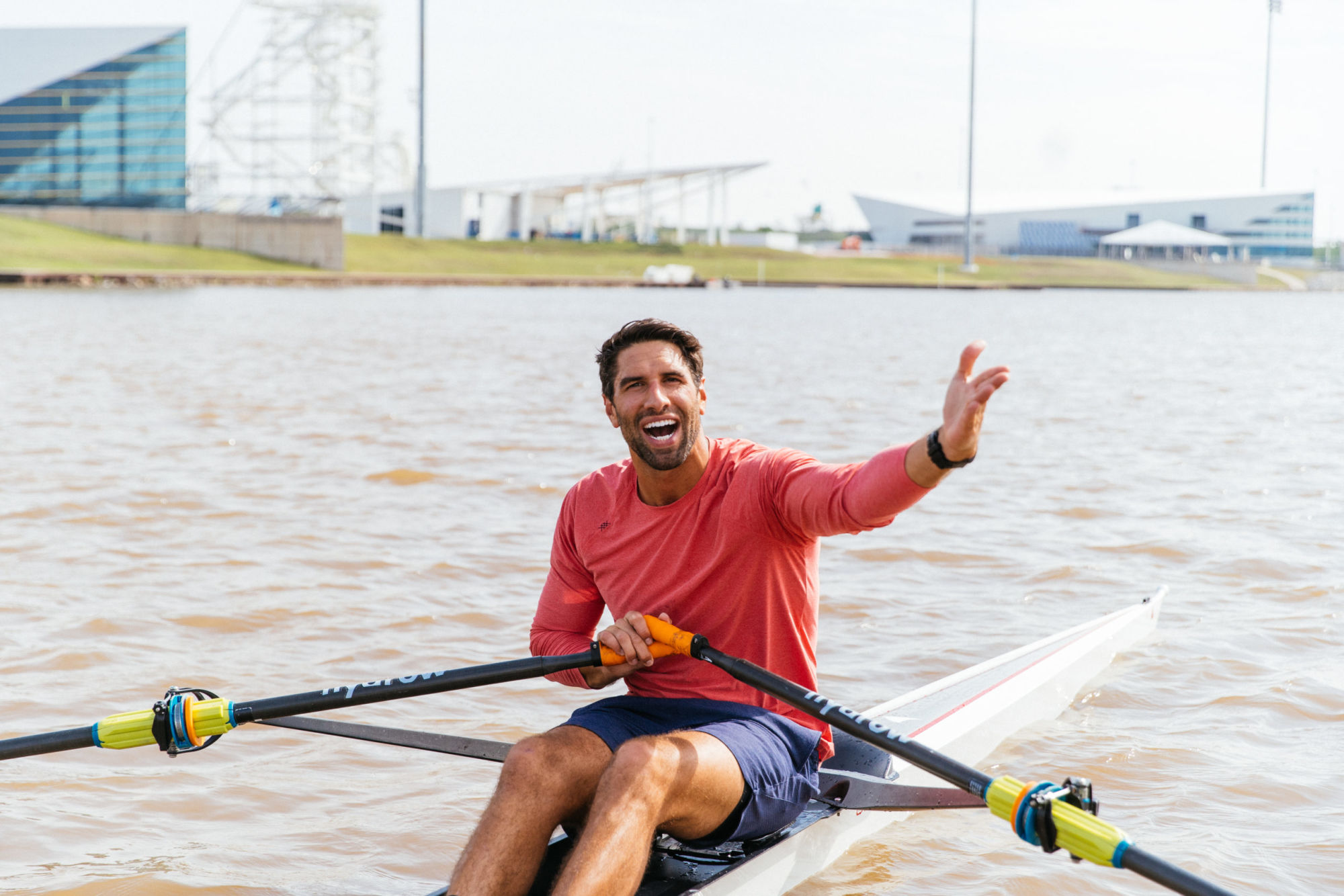 What does #AStrokeOfGreatness mean to you? 
Trying to define A Stroke Of Greatness is like trying to define a process. Rowing is not like other sports. It takes grit. It takes embracing challenges. It takes always trying to improve because there is always another stroke you will have to take. 
To me, A Stroke Of Greatness is about that one stroke you commit to when it's painful; when you don't want to take another one; when you feel depleted. The strokes that you commit to, even when difficult, can end up being the greatest you've ever taken. 
How did you choose to pursue rowing at Hydrow?
I first discovered rowing in high school but didn't spend much time on the water. I loved that it was a team-focused endurance sport, though my real focus was on running. Throughout my youth, I was a runner (mostly because I didn't make the soccer team!) and really had a passion for it. I was fortunate to compete in Track and Field at Dickinson College in Pennsylvania, where I became a 3 x All American (the main events that I ran were the 5k and Steeplechase). 
After graduating, I wanted to see how far I could go and how good I could become. I continued to race and run until I decided to become a Professional Triathlete. I trained full-time from 2013-2016 and became the 9th ranked American Triathlete, but unfortunately, failed to qualify for the Rio Olympic Games. That moment was a turning point for me -- I had to take a step back and figure out what I wanted to do with my life. 
When I was training with the U.S. National Triathlon Team, I often used rowing as a method of cross-training, since it combined all of the muscle groups needed to excel in running, swimming, and biking. The mental clarity and sharpness provided were an equally important part of my training during that time, too. 
I knew that I wanted to combine my skills as an Athlete, my interest in production, and my love for startups. Funny enough, I heard about Hydrow through a client and was intrigued by the challenge of the mission. It was the perfect storm. 
As a former National Team member, what does that mean to you to have represented the US on the international stage? 
I competed in over 17 Triathlons in over 12 different countries on the International Triathlon Union circuit. I met some incredible athletes and people across my 3 years of training and was able to understand that it's not always the fastest athlete that makes it to the highest stage, but the smartest. 
It was a very cool and humbling experience to be standing at the starting line, representing the United States, wearing the Team USA uniform, and getting ready to race some of the best athletes in the world. 
What type of work went into where you are today?
Structure and discipline. My college coach had a saying that "the journey is the reward." The work we put in day in and day out shouldn't be looked at as a means to an end, but rather we should embrace the journey and hardships that come with it.
What sets Hydrow apart from other teams that you have been on?
To me, there is so much more to Hydrow than just being an Athlete, there are other responsibilities and ways that Hydrow Athletes play bigger roles. It's fun to see a company grow and bring more people to a sport that has so many positive benefits in people's lives. 
What's your personal motto? 
Good, Better, Best. Never let it rest. Until your Good is Better and your Better is Best. 
-- Learn more about Nick here, follow him on Instagram here, and learn a bit more about his workout style here.