A Stroke of Greatness: Laine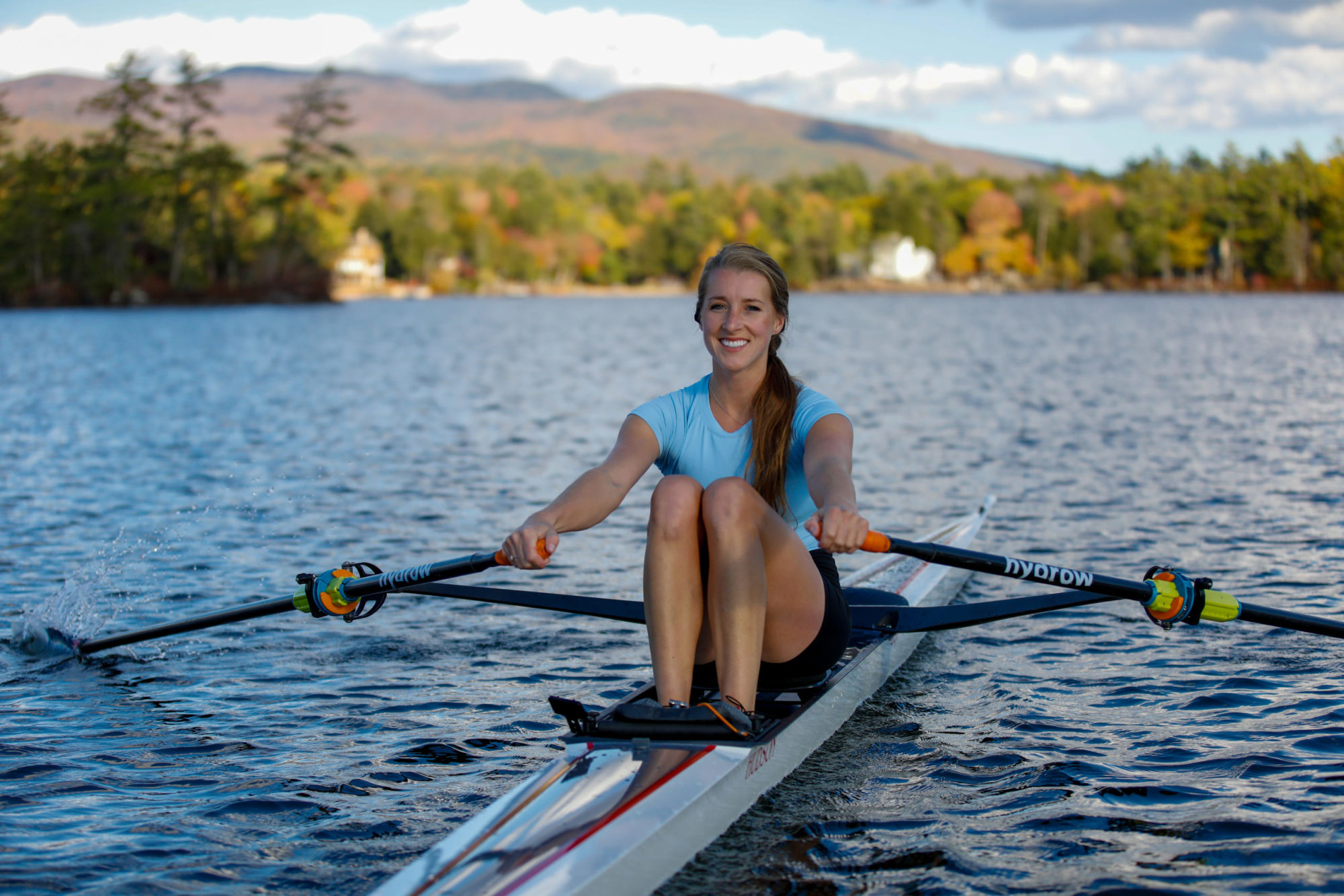 What does #AStrokeOfGreatness mean to you? 
It's essential to move things forward -- as long as you have the willingness and mental strength to keep going. Whether it's grabbing the handle of your rower, pushing hard when those mental roadblocks creep in, getting up when that alarm goes off -- you are constantly making choices in life that can make you the best version of yourself. A person that keeps going even when it gets tough, demonstrates courage and character, and works hard to overcome any obstacle. 
What's your personal motto? 
Keep the Faith -- it's a family motto that my grandfather started. It just means you have to believe in what you're doing, what you want, and where you want to go. If you stay focused, intentional, and dedicated to whatever drives you forward the most -- nothing will stop you. Roadblocks are inevitable, but keeping the faith will get you there. 
How did you choose rowing?
I started rowing because I wanted to challenge myself and try out something new. I've always loved working out and happened to see a flyer for a Learn to Row class back in 8th grade. Immediately I was hooked. There is no feeling quite like moving in sync with teammates on the water. 
I saw success pretty early and placed well in races throughout my early career. I was recruited to row at the University of Wisconsin - Madison. My boat placed at B1G championships and we went on to the NCAA championships all through my years of collegiate rowing. I loved the challenge and loved taking my fitness to new levels. 
After graduation, I moved to Boston and entered the corporate world but something was missing for me. I wanted to train for something, but couldn't figure out what. I had always loved running, so decided it was a good opportunity to begin training again. I ran two marathons (Chicago in 2016 and Boston in 2019) and loved the experience. However, I still missed being out on the water. My friend knew I was looking for something different and told me about an opportunity to be a full-time Athlete at a start-up. Hydrow is the perfect place for me -- it allows me to do what I'm most passionate about -- being active and helping others lead an active lifestyle, too.
What is your proudest athletic achievement? 
Wow, this is a tough one. But if I had to pick, it would be running the Boston Marathon in 2019. It was a very significant race for me -- running in my grandfather's name, training for months out, working hard to earn $10,000 of donations for the Dana Farber Cancer Institute, and finding the mental and physical stamina to keep going when I wanted to quit. Crossing that finishing line was amazing. It was an incredibly moving and rewarding experience that I'll remember forever. 
What sets Hydrow apart from other teams that you have been on?
Hydrow is a team for everyone -- no matter who you are, everyone can learn how to row and find enjoyment, challenge, and new excitement in exercise. The community we have built is like no other that I've been a part of. This support system is too good to be true.  
If you could recommend one of your workouts to our community, which would it be?**
**I've recently been working on a series of Bootcamp HIIT workouts. Bootcamps are the best workout for your weekly routine -- they are quick and definitely give you a good sweat. You stick to some hard intervals and then enjoy some well-deserved rest… and the best part is that they fly by! 
Learn more about Laine here, follow her on Instagram here, and learn a bit more about her workout style here.