A Stroke of Greatness: Sera Moon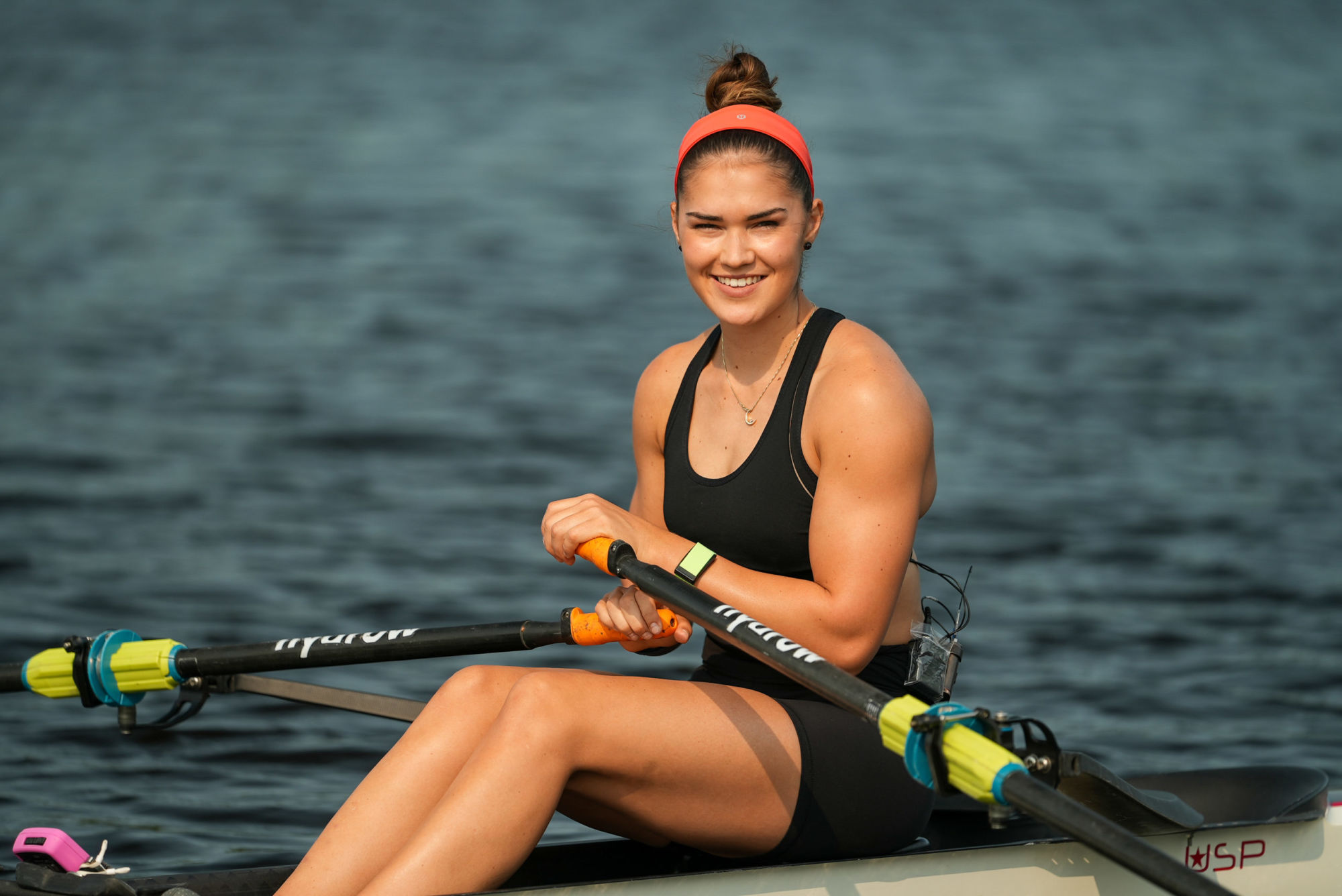 What does #AStrokeOfGreatness mean to you? 
As rowers, many of us spend our entire competitive careers in search of a perfect stroke. Sometimes you think you feel it: the best stroke you've ever taken!  And then it's gone again. We spend our lives on the hunt for that fleeting taste of perfection. On some days perfection feels impossibly far away, and others you can feel it drawing closer. Either way, that search for A Stroke Of Greatness keeps us coming back each day, it keeps us curious, and it keeps us inspired. 
How did you choose to pursue competitive rowing?
I started rowing when I walked onto the Tufts Women's Crew Team during my sophomore year of college. Following my graduation, I was invited to the Under 23 National Team Selection Camp. I was the only Division 3 athlete invited to the sculling camp, but I still didn't know how to row very well! I didn't make the boat that year, but the experience opened my eyes to the potential of pursuing rowing at a high level after college. 
Around the same time, a young Hydrow (we weren't even named Hydrow yet!) reached out to me and presented me with the opportunity to pursue rowing at a higher level while also bringing the sport to people around the world. How could I turn that down!? 
Now, three years later, I've come a long way in my competitive rowing career. Since the return of racing following the worst of the pandemic, I have won 1st place in the Women's Open Single at Independence Day Regatta 2021, and 3rd place in the Women's Open Single at US Rowing National Championships 2021. And I'm just getting started. 
As a former Rock Climbing National Team member, what does it mean to you to have represented the USA on the international stage? 
As a former US National Team Member for rock climbing, representing the US was such an honor and a privilege. I loved being able to meet people from all over the world and feel immediately bonded to them by our love for our sport, and simultaneously get to learn and appreciate our cultural differences. International sports have this unique power to foster mutual respect and understanding for other human beings, despite external disagreements or misgivings. 
What is your proudest athletic achievement? 
In rowing, you can train A LOT, and you MIGHT win a little. I've been rowing every single day for the past few years, trying to get a little bit better each day. Recently, I finally won my first race post college in a single (Independence Day Regatta). It wasn't the biggest race, but it wasn't small either! Moments like those are why I show up every day. "Today could be the day I win." Sometimes it is, and sometimes it isn't, but if you know you've been showing up, you can always be proud of yourself! 
What type of work went into where you are today? 
Consistency and goal setting. I think it is extremely important for every person to have something that they're working for. Humans thrive with direction and purpose. I set out on my journey with a big goal, so big that when I first made it, I couldn't even picture it happening. That goal is the north star. It's what you can depend on to guide you and re-center you when you get distracted. The tough part is not letting that big goal scare you from the road that leads to it. I am constantly creating smaller, more attainable goals for myself. These are the goals that give me a reason to show up: my day-to-day purpose. I'm still working up to that big goal I've set out for myself, but those little, day-to-day goals are what helped me form a training habit, and that big goal is the inspiration that drives me.
What sets Hydrow apart from other teams that you have been on?
We are each so different from one another and have experienced and achieved such different things in our lives. We come from a variety of different athletic backgrounds. I think those differences allow us to lift each other up and celebrate one another's achievements more so than any other team I've had the pleasure of being on. 
What's your personal motto? 
You are exactly where you need to be right now. 
I have a piece of paper with this phrase taped to my wall. It's the same piece of paper I stared at every day while I was recovering from a sequence of difficult injuries a few years ago. The road to recovery can be a long and non-linear one. If we can be patient with our body, it will do incredible things. So, no matter where you are on your fitness journey or your recovery journey, or your life journey, you are exactly where you need to be right now. 
Learn more about Sera Moon here, follow her on Instagram here, and learn a bit more about her workout style here.