Introducing the bodyweight strength workout series with Peter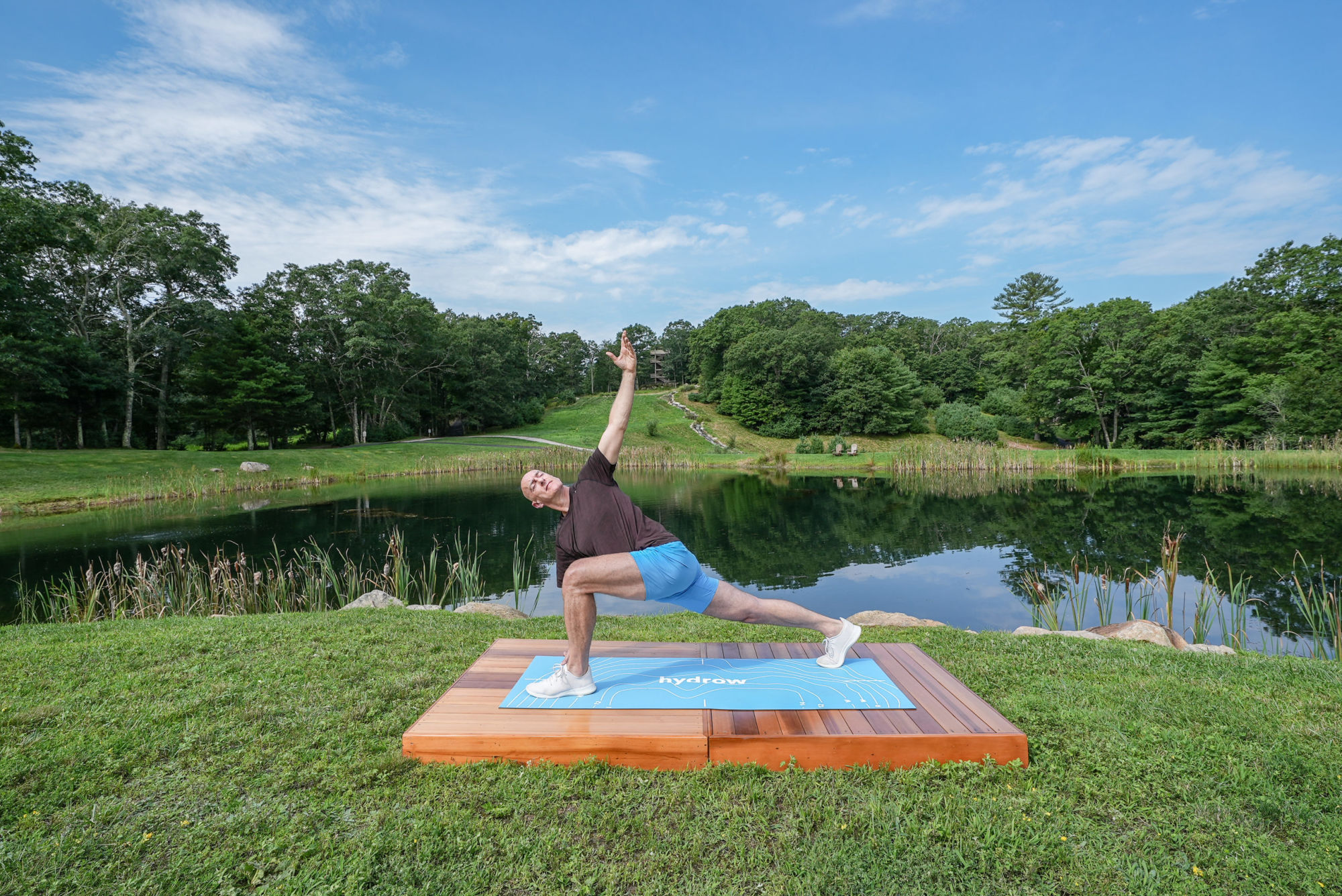 Written by: Dr. Kristin Haraldsdottir, PhD
Are you looking for a workout routine that will energize your week? "Strength workouts are a great day to jumpstart your week, establish a new workout routine, and set the tone for the week ahead," says Kristin Haraldsdottir, Ph.D., Hydrow's Director of Exercise Research & Engagement. "Hydrow workout series make it easy for you to establish a habit, and the Bodyweight Strength workouts with Peter are a great place to start incorporating regular strength work into your week." Research shows that many people start new workout routines, quit smoking, and make doctors' appointments on Mondays. Why not see if starting your week off with a strength workout is right for you? 
"Strength training plays a vital role, no matter your age, in supporting bone density, boosting metabolism, reducing injury risk, and improving movement performance," says Peter Donohoe, Hydrow's Director of Fitness, and Strength and Mobility Athlete, "and we are making it easy for you to incorporate strength training into your routine." 
Starting this month, Hydrow is regularly releasing Bodyweight Strength workouts with Peter. These workouts are quick (10, 20, or 30 minutes in duration), are appropriate for all levels of fitness, and are efficient, whole-body strength-building workouts designed to be done anywhere.
Squats are a great way to build strength and can be modified easily. 
Why should you include Bodyweight Strength with Peter into your routine?
1. Strength training helps you develop better body mechanics, including better balance, coordination, mobility, and posture.
2. Strength training helps boost energy levels and your mood. Research shows strength training improves chronic fatigue and reduces depression and anxiety.
3. Strength training helps you burn more calories. By mixing up your workouts and adding strength training to your rowing routine, you're placing a higher demand on your body, which means it will need to burn more energy to keep up!
4. Strength training helps protect your bone health and increase or maintain muscle mass. According to research, this is incredibly important given we start to lose lean muscle mass every decade starting in our 30s.
5. Bodyweight strength training is super efficient. Since, by definition, you are using just your bodyweight, you are getting a whole body workout in these sessions, which means your legs, core, back, shoulders and arms are all going to be feeling the burn.
6. Strength training improves quality of life. By incorporating strength every week, you will start to see improvements in many other aspects of your life. You will be getting stronger, so it will become easier to lift your kids, improve your stroke rate on your Hydrow, push around the lawnmower, and perform any other daily activities. 
Mountain climbers are a whole-body exercise that combines cardio and strength.
What can you expect from the Bodyweight Strength series workouts?
Bodyweight Strength workouts with Peter always include a short, mobility-focused warm-up to start it all off. Donohoe will mix up the format of these workouts to keep all muscle groups engaged – you'll see HIIT style workouts, Time Under Tension isometric exercises, and whole-body movements in a circuit format. "By keeping your body guessing, we make way for continuous improvements in your results. I'll always provide options to modify the exercises – to scale them up or down in terms of intensity – so these workouts are intended for all levels of fitness," says Peter Donohoe. 
Burpees are a whole-body exercise that can be adjusted to be low or high impact.
Pete will always incorporate a new core exercise every week, with modifications to increase or decrease intensity.
How can you participate in the Bodyweight Strength series?
The easiest way to find Bodyweight Strength workouts is to filter for 'Strength' with Peter and look for workouts with "Bodyweight Strength" in the title. We recommend you favorite these workouts so that you can easily find them the next time you're ready to work out. 
Check out the first two workouts in the series, available now: 
- 20 min Bodyweight Strength with Bands from 9/6/21 
- 20 min Bodyweight Strength from 8/30/21 
While you can do these workouts on their own, we love to pair them with a 20 min rowing workout beforehand, and a 10 min Yoga Restore after.