Meet The Crew: J. Boogie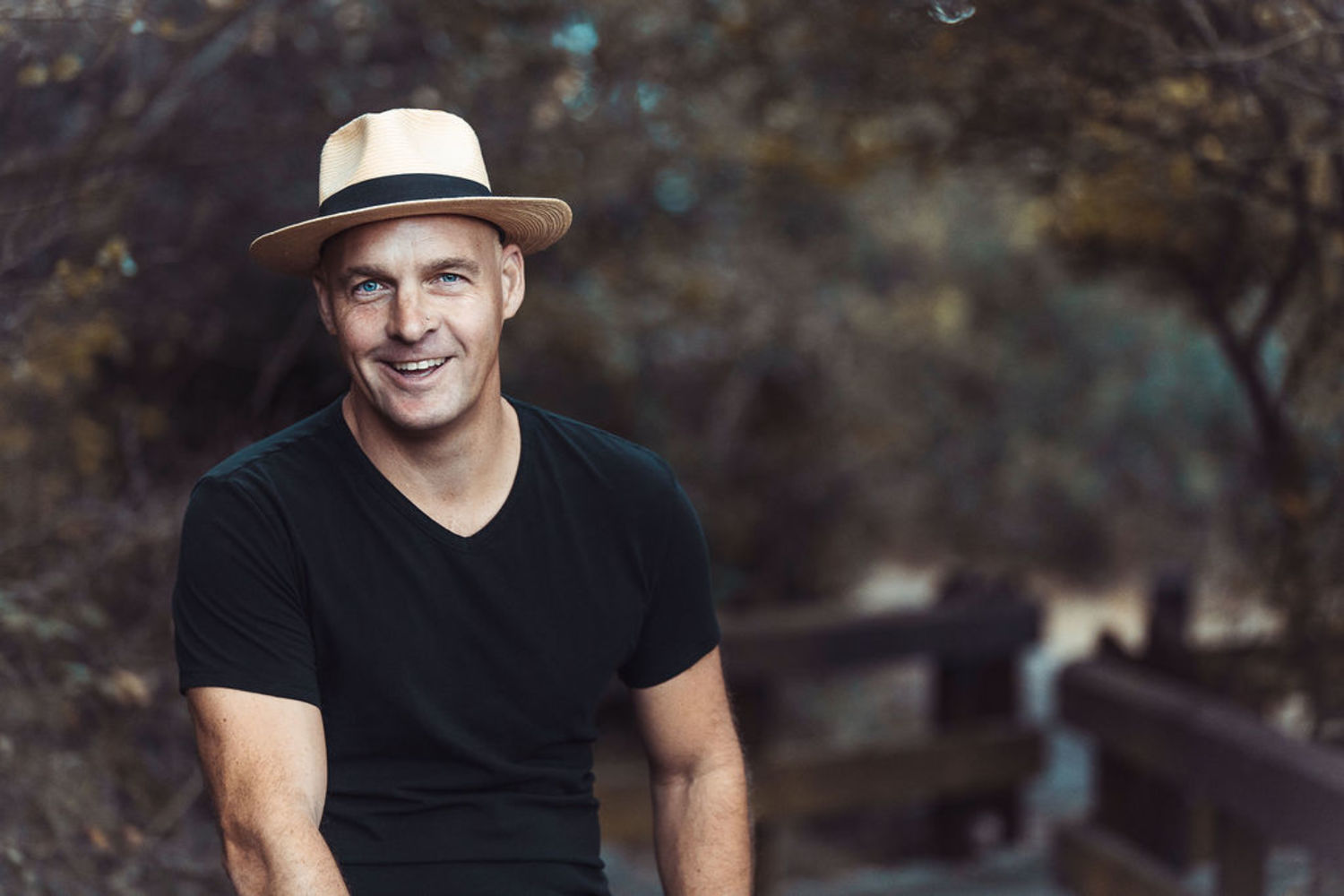 Since 2019, Justin "J. Boogie" Boland has been working with our Athletes to perfect the ultimate workout playlists.
Originally from San Francisco, the professional musician and D.J. started his music journey working in college radio. His love and passion for music was clear so he continued to pursue his interest through DJing, working at record stores, collaborating with record labels, and eventually releasing music with Om Records. After touring with his band, he moved into focusing on work within the broader music industry.
Before Hydrow, Boland was the Head of Hip Hop and R&B programming at Pandora, and has experience working at several music tech startups. Boland's dedication to the Athletes and Hydrow members is to provide an "outstanding musical experience on Hydrow."
Along with curating everyday playlists for our Athletes, J Boogie is also the mastermind behind DJ Mix Rows every Saturday. Be sure to check them out Live or in the on-demand library and continue reading to learn more about J Boogie! 
What do you do at Hydrow?
As the music curator, I help the Athletes discover, organize, and prioritize music so that they can have the best playlists and DJ mixes possible for their workouts. I also collaborate with our licensing team to prioritize music requests, and interface with music partners.
How did you first get into music?
I was obsessed with all genres of music as a teenager. I made a lot of mixtapes from the radio, and spent many nights snuggling up with my boombox to record what I heard on the left of the dial. I would go to punk shows, hip hop shows, reggae shows, and more. 
How are you able to explore your passions through Hydrow?
I get to share my musical discoveries with others and see our Athletes connect with music in a new and exciting way. My favorite day of the week is Friday, when most new music in the U.S. is released. It's the perfect day to find great new songs to use for Hydrow workouts, and I love digging for new sounds to help engage the team.
How do you make sure that Athletes are choosing the best workout music?
It's a delicate balance of what motivates the Athlete, what will connect with Hydrow members, how it matches the intensity of the workout, and what sounds good. I like to mix up familiarity with discovery. Play something everyone knows, then slip in something new and exciting.
I think it's critical to focus on one genre at a time so that we have a diverse offering of music-themed rows for members to choose from.
What is your playlist process like?
It depends on the situation, but I have several curated playlists I've already built for the Athletes to choose from, and I have several places I dig and follow for discovery. I often comb them for new music, while also keeping an eye on all the top hit charts, viral trends and what's poppin' on TikTok! I spend time Shazaming radio from around the world, I dig on SoundCloud, Spotify, and Instagram. I find music pretty much everywhere! 
When I'm building a playlist, I often choose a genre or energy and focus on matching what the Athlete's needs are. I also focus on decade-based programming, so we can offer everything from a classic rock mix, to an 80s workout, to a 90s Hip Hop party, and everything in between.
How does music affect the overall experience of Live Outdoor Reality rowing?
Music can be a meditative focal point or motivator when working out. Focusing your energy to go faster, or distracting you from the hard pieces. If you've ever tried working out in silence, then put some good music on -- you will never go back. 
There's also some science involved with matching rhythm to your heartbeat or the strokes per minute in rows. I work on matching beats per minute to certain workouts to dial into a steady rhythm.
What's your favorite genre of music and artists?
I have a super eclectic taste in music, so it depends on time of day, season or mood. I listen to a lot of Soul, Hip Hop, Jazz, Dance, House, Downtempo, African, Latin and Reggae music. I'm also getting into traditional Hawaiin music lately.
I have so many favorite artists, but right now my playlist is full of Sault, KAYTRANADA, Poolside, Toro y Moi, Full Crate, Midas Hutch, SG Lewis, Burna Boy, Juls, Tekno, Moods, Sango, Anderson .Paak, DUCKWRTH, and Jorja Smith.
What do you do when you're not mixing music?
I spend a lot of time outdoors with my 5-year-old twins, Elliott and Alana, taking them to the park or going on a hike. I also love spending time in the water -- I love to swim, body board, and I'm learning to surf! 
Currently my family and I live in Hawaii, and we absolutely love being outdoors and on the water.