The 4 Best Rowing Machines for Beginners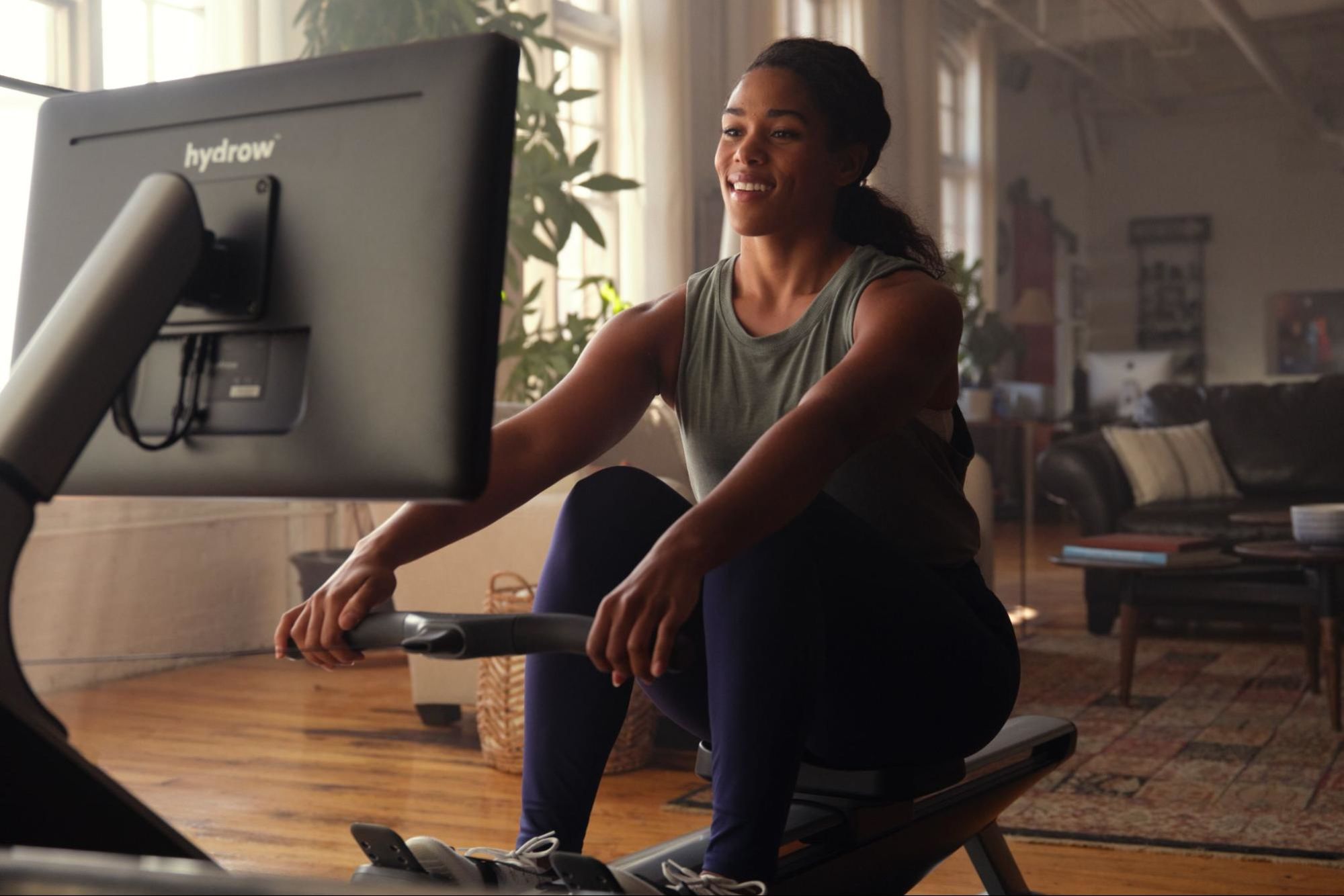 Looking to try a rowing machine for the first time? If so, you've come to the right place! 
We know investing in any piece of fitness equipment can be intimidating. There is a lot to consider, with so many brands on the market and knowledge about these machines you may be missing as you look at your options.
In this guide, we cover all the crucial information rowing machine beginners need to know before investing in their own rower to achieve their fitness goals.  Then, we'll explore some popular machines on the market today to determine what the best rowing machine for beginners is. 
Rowing machines: Covering the basics
Let's learn the basics before we get into our rowing machine reviews. Here is some key information you should know about rowing machines as a beginner. 
What is a rowing machine? 
A rowing machine, or a rower, is a piece of fitness equipment designed to mimic the action of a real rowing stroke you would make in a boat. 
These cardio machines are great at getting the heart pumping while engaging muscles in a full-body workout. Despite their high intensity, a rowing workout is actually pretty low impact on the body. This makes them great for users with joint issues or athletes looking for a low-impact exercise on recovery day. 
Types of rowing machines 
Not all rowing machines are made the same! There are several types of rowing machines, all made with different resistance types for their operation. These include: 
Water rowing machine
A water rowing machine uses a water-filled tank for its resistance mechanism. As you work to pull the rowing machine's handle on the rowing stroke, the cord spins a paddle inside of the tank and creates water resistance. The harder and faster your rowing stroke, the higher your resistance level will be. 
Many users prefer water resistance for how closely it can mimic the feeling of an on-the-water rowing stroke and its smooth motion. However, water rowers tend to be much heavier and larger pieces of equipment by nature of their design. A water rower can also generate more noise than other rower resistance types. 
Magnetic rowing machine
When shopping for a rowing machine today, a magnetic rowing machine is a common find. These rowers work by creating magnetic resistance with the distance between magnets triggered by a spinning fan attached to a metal chain. These machines have easily adjustable resistance, with changes to magnet distance making your rowing stroke easier or harder. 
Many users prefer a magnetic rower as they tend to be the quietest in operation, making them a great rower choice for home gyms. They also require no maintenance — no filling water tanks here — and tend to be smaller machines compared to other rowers. 
Air rowing machine
An air rowing machine works similarly to a magnetic rower. Air rowers create resistance by producing air with an internal flywheel. Pulling on each rowing stroke, you drag a chain that spins the wheel inside your air rower. The faster your stroke rate, the more air resistance is formed. 
Air rowers, like magnetic rowers, are praised for being quiet in operation and low maintenance. However, unlike magnetic rowers, air rowing machines won't have auto-adjustable resistance, which can be a downside for some. 
Hydraulic resistance machine
Hydraulic resistance rowing machines are the least common and look different from the other machine types mentioned here. 
A hydraulic rower features handles with pistons attached to a rowing seat. You work out by pulling against the handles, which generate resistance with the pistons. 
Many rowing machine workout enthusiasts note that these machines do not simulate real water rowing nearly as well as the other kinds of resistance types discussed. However, they are often the cheapest options on the market and smaller in size, which is appealing to some buyers. 
Things to consider before you buy a rowing machine
Before you decide on a final purchase, we think you should keep a few things in mind, especially for beginners new to rowing machines. 
Learning from instructor-led content
Investing in a rowing machine equipped with a screen and membership content can be extremely beneficial for many beginner rowers. 
Many machines on the market today are equipped with impressive technology. With a monthly membership fee, users can access content on their rower, like instructor-led rowing workout videos, live classes, scenic rowing views, and much more. 
This can be extremely beneficial for beginners looking to get the most out of an indoor rowing machine and learn about proper rowing form, which is essential for beginners. 
While many indoor rowers can be used without screens, beginners may want to keep the benefits of membership content in mind as they shop. With proper guidance, newcomers can grow from an amateur to the best rower on the leaderboard in no time! 
Space for equipment
A rowing machine can be a fairly large piece of equipment, dominating at least seven to eight feet in length and two feet in width in your space. If you plan on housing an indoor rowing machine in a gym setup or a home gym, you'll want them to have adequate space for your machine, with clearance around it for their use. 
Lucky for home users, many indoor rowing machines today prioritize compact sizing and additional storage capabilities. For example, some machines can be equipped with vertical wall anchor kits for storage for easier home use or can even be folded into more compact sizes between uses. 
Pay attention to machine dimensions and storage capabilities as you shop. Take measurements of your workout space beforehand to ensure you get the best home rowing machine for your space. 
Budget
It is also super important that shoppers keep their budgets at the top of their minds as they begin to look at indoor rowing machines. Fitness equipment is an investment, so buyers should be sure to determine what rowing machine suits their needs while still within their budget.
Your budget will determine whether you are buying a dependable budget rowing machine or a super high-end model with all the add-ons and accessories. Be sure to determine a budget before you begin your search, as this can determine your starting point. 
But what can you expect to purchase depending on your budget? Here's what your options might look like for the average budget, mid-range, and high-end machines in terms of pricing and features:
Budget rowing machines ($300)
Shoppers looking for a budget-friendly rower should consider hydraulic press rowing machines. They may not offer the same resistance level of features found on air-resistance or water resistance rowers, but they still provide a great cardio workout. 
Mid-range rowing machines ($400 – $900)
Mid-range rowing machines will provide all the basics a user needs for a rowing machine workout. These will typically be air resistance or magnetic resistance rowers designed to perform the basics of a rowing workout with a solid design. Do note these are typically absent of tech and additional features.
High-range rowing machines ($1,000+)
A high-end rowing machine will be a cardio machine with all the bells and whistles. These will typically be water or magnetic resistance machines with ergonomic designs and additional features like preset programs, content memberships, heart rate monitoring, and more. 
Rowing machines: What's on the market today? 
Let's look at some of the best rowing machines for beginners on the market today and how they suit beginner rowers. 
1. Hydrow 
Dimensions: 

The Hydrow rower measures 86" L x 25" W x 47" H and can be stored upright with the Hydrow Upright Storage Kit, which allows for vertical wall storage. 

Materials: 

The Hydrow has an aluminum and steel frame body with polymer webbing. 

Technology:  

22" HD screen displays stunning Hydrow Live Outdoor Reality™ rowing scenery, membership content that includes 4,000+ pieces of content, workout statistics, and more. 

The Hydrow screen can pivot, so users can easily perform the on-the-mat workouts in addition to rowing workouts. 

Hydrow uses a patented electromagnetic drag mechanism, nearly silent in operation, that's designed to feel like real water rowing. 

The rower also has immersive front-facing speakers and Wi-Fi and Bluetooth connectivity. 

Weight limit: 

Hydrow can accommodate users up to 375 lbs. 

Manufacturing data: 

Hydrow can be self-manufactured, but there are options for in-home assembly. 

Free standard shipping on Hydrow orders to your home. 

Hydrow users have a 30-day free trial before they commit to the machine. 

Hydrow is covered by a one-year home use limited warranty. 

Pricing: 

The Hydrow rower costs $2,495 

To access the Hydrow membership, users must pay $44/mo. 
Why it's suited for beginners
The Hydrow is a great investment for any beginner! The biggest draw for beginners here is Hydrow's workout content. With a Hydrow membership, users can access instructor-led content from world-class rowing Athletes and Olympians. 
Hydrow membership content includes a library with thousands of pieces of content, including beginner-friendly rowing routines and basic lessons in rowing form. With world-class instructors, beginners can start their rowing journey on the right foot, building a great foundation of skills. It can be harder to ensure proper form when starting on equipment on your own without instruction, especially if you're working out alone at home. 
Aside from the content, the Hydrow is a solid piece of equipment. It's sleek and durable in design, nearly silent in operation, and even has vertical storage capabilities. It would be a worthwhile investment for any home gym. 
2. Peloton Row 
Dimensions: 

The Peloton Row measures 8' L by 2' W. 

This rower can also be stored against walls by purchasing an upright wall anchor kit. 

Materials: 

This rower has a mostly plastic body with a solid aluminum frame for the main rail. 

Technology:  

Peloton Row uses a form of electrically controlled resistance that promises smooth and silent operation. 

Form Assist technology lets Peloton give you real-time visual feedback on your form, giving you personalized recommendations. 

Peloton membership gives users access to the full Peloton library of content, with workouts for their full line of products, plus additional mat workouts. 

Content is displayed on a 23.8" HD swivel touchscreen. 

Weight limit: 

The user weight capacity on the Peloton row is 300 lbs. 

Manufacturing data: 

Peloton row purchases come with delivery and in-home installation and setup. 

Has a 12-month warranty, with options to expand. 

Pricing: 

The Peloton row costs $2,995. Additional bundles can be purchased with accessories. 

Users need to pay $44/mo to access Peloton membership content. 
Why it's suited for beginners
The Peloton Row is a good investment for users who want feedback and an instructor when starting their rowing workout journey. 
This rower has a library of content similar to the Hydrow, so users can learn from accredited instructors. Plus, features like Form Assist can help beginners build the proper rowing techniques they need with real-time feedback. This, combined with the machine's solid design and space-saving features, leaves much for beginners to love. 
3. Ergatta 
Dimensions: 

The Ergatta measures seven feet long by two feet wide and can be folded to a 2' x 2' size for storage between uses. 

Materials: 

The Ergatta has a body made of cherrywood with aluminum rails and accents. 

Technology:  

The Ergatta is a water-resistance rower fitted with a low-maintenance water reservoir tank.

Ergatta has a 17.3" touchscreen display that displays user workout stats and Ergatta membership content. This consists mainly of game-based rowing workout routines and other workout content.

Users can connect heart rate monitors to their Ergatta rower using Bluetooth connectivity. 

Weight limit: 

Max user weight limit is 500 lbs. 

Manufacturing data: 

Ergatta rowers are made in the USA.

Users can engage in a 30-day free trial before committing. 

Pricing: 

The Ergatta costs $2,249 for just the rower.

To access membership content, you will need to pay $29/mo 
Why it's suited for beginners
The Ergatta makes a good rowing machine for beginner rowers who struggle with traditional workouts and want to take a gamified approach to their workout routine. 
What makes this rower different is its unique approach to content, with less focus on instructor-led workouts and more on game-based rowing workouts. 
Beginners learning the basics of rowing form and rhythm may struggle with the lack of instruction in rowing-based games. Despite this, rowing games are still a unique way to stay motivated and engaged, especially for newbies who may not like traditional workouts. 
If exercise is usually boring, a competitive game-based workout where you row to win might be the secret to finding your drive. 
4. Concept2 RowERG
Dimensions: 

The Concept2 rower measures 96" L x 24" W 14" H. 

If equipped with the tall legs option, the height changes to 20".

This rower can be put into two pieces in between uses for more compact storage. 

Materials: 

The Concept2 RowERG is made with a solid aluminum and steel frame. 

Technology:  

This machine is an air-resistance rower equipped with a flywheel and a damper designed to minimize noise.

The Concept2 has a PM5 monitor display, used to show user workout data (for example, stroke rate, miles rowed, etc.) as well as some guided workouts (Ex. interval training)

This rower has a device holder, so you can keep your device securely in place to watch content while rowing. 

Weight limit: 

Concept2 can accommodate users up to 500 lbs. 

Manufacturing data: 

Concept2 products are covered under limited two- and five-year warranties. 

Users assemble the Concept2 themselves, with the rower designed to be built in 20 to 30 minutes.

Pricing: 

The Concept2 RowERG costs $990 for the standard machine or $1,155 if buying the machine with tall legs. 
Why it's suited for beginners: 
For beginner rowers with a more modest budget, a rower like the Concept2 is one to consider. 
Unlike the other rowers on this list, the Concept2 lacks some of the fancier pieces of tech found on smart rowing machines. This is a standard rowing machine designed for consistent, self-guided rowing. 
While new users will miss out on the benefits of guided content, paired storage kits, and innovative design, they're still getting a machine that will allow them to row with solid gear.
The best rowing machine for beginners: Our top pick
Now that we've looked at some of the best rowing machines for beginners, it's time to settle on our top choice. 
As discussed above, the rowing machine best suited to individuals will rely on several factors. Budget, gym space, and their desired rowing experience will all greatly impact a shopper's final choice. 
If we had to pick one machine on the list that we know all beginners will love, we'd have to pick the Hydrow. And there are plenty of reasons why! 
Beautiful design 
We know it isn't all about aesthetics, but if users want to buy a beautiful machine, they need to look no further than the Hydrow. 
The first thing many users often notice and praise regarding the Hydrow is its overall design. The Hydrow was made for the modern-day home gym, and it shows in its form. This machine has a strong, durable steel and aluminum frame that looks straight out of the future. It would make a beautiful addition to any home gym and draw attention. 
Beneficial content 
Luckily for users, the Hydrow is more than just its looks. Its content library truly makes this machine shine (and makes it well-suited to beginner rowers). 
Of all the rowing machines on our list, the Hydrow stands out in its content offerings. Hydrow has a content library made by and for rowers, creating high-quality videos aimed at helping beginners and pros get better at rowing. 
Live classes and instructor-led workout videos are hosted by world-class Athletes and Olympians, meaning users are learning from the best of the best. This can be extremely useful, especially for beginners who are first building good form. 
With instructor-led content, beginner rowers can ensure they are properly learning how to use their rowing machine. It can also help beginners learn what a workout routine can look like, experiment with different workout styles, and continually grow as an athlete with the content's guidance. 
Home gym-ready 
The Hydrow is a rowing machine also great for beginners looking for equipment that can be easily installed and stored in the home. 
Hydrow is extremely home gym-friendly, perfect for beginners investing in their first piece of home fitness equipment. These machines are sleek and compact, with additional wall storage kits that significantly reduce their footprint in the home. 
Hydrow even offers home setup on products, so you can ensure your machine is built properly and ready to go. If you're a rowing beginner looking for a piece of gear that can be easily delivered, set up, and used at home, we say go for the Hydrow. 
Budget-friendly alternatives
For beginner rowers who may be intimidated by the Hydrow's price tag, there is a more budget-friendly option: The Hydrow Wave. 
You may not know this, but Hydrow has a second machine alongside the original Hydrow in their lineup. The Hydrow Wave is 30% smaller and lighter than the Hydrow, with a smaller frame and screen. 
However, it still hosts all of Hydrow's incredible features, including its high-quality design, patented electromagnetic resistance mechanism, and Hydrow's library of content available with membership. This machine comes in at a much lower price point, starting at $1,895. 
If you have machine space or budget concerns, the Hydrow Wave is a great option! It will give rowers the best Hydrow offers in a small but mighty package. It's perfect for beginners with budget concerns as they invest in their first piece of gear.  
Begin your rowing journey with Hydrow
If you're a beginner rower, we highly encourage you to start your journey with Hydrow. 
With our library of content, solid design, and beautiful aesthetics, there is a lot to love about our machines. The Hydrow and Hydrow Wave offer an incredible indoor rowing experience, perfect for beginners and seasoned Athletes. And with regular use of the Hydrow, you'll go from rowing newbie to total pro in no time. 
Rowing beginner FAQ 
Still have questions? Here are the most common questions beginner rowers have about rowing machines: 
How often should I use a rowing machine? 
If you are starting rowing as a beginner, we recommend rowing three to four times a week with adequate rest in between. 
Like any exercise, you will need to build stamina as you go. And with time, you can build an endurance level that lets you go every day! 
How do you row properly on a rowing machine?
How long should a rowing workout be? 
The length of a rowing workout will depend on several factors, including your fitness level and the fitness goal you want to achieve. 
Are there any tips for things to do before, during, and after a rowing workout?
If beginner rowers want to ensure they are rowing safely, they should follow the following tips: 
Stay hydrated: During rowing workouts, it's important to stay hydrated! You will lose fluid as you go. Keep water with you while exercising and drink throughout. 

Use good form: Proper form is essential to avoid injury during rowing! Always keep good form while you row. 

Stretch: To avoid muscle strain and pain, stretch before and after rowing workouts.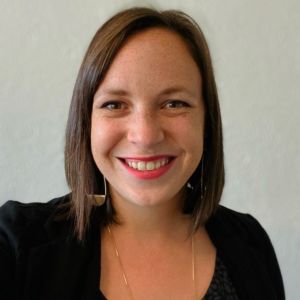 Bri Hand
Bri Hand is Hydrow's Content Marketing Manager and enjoys writing, singing, kayaking, and Zumba!