A Stroke of Greatness: Peter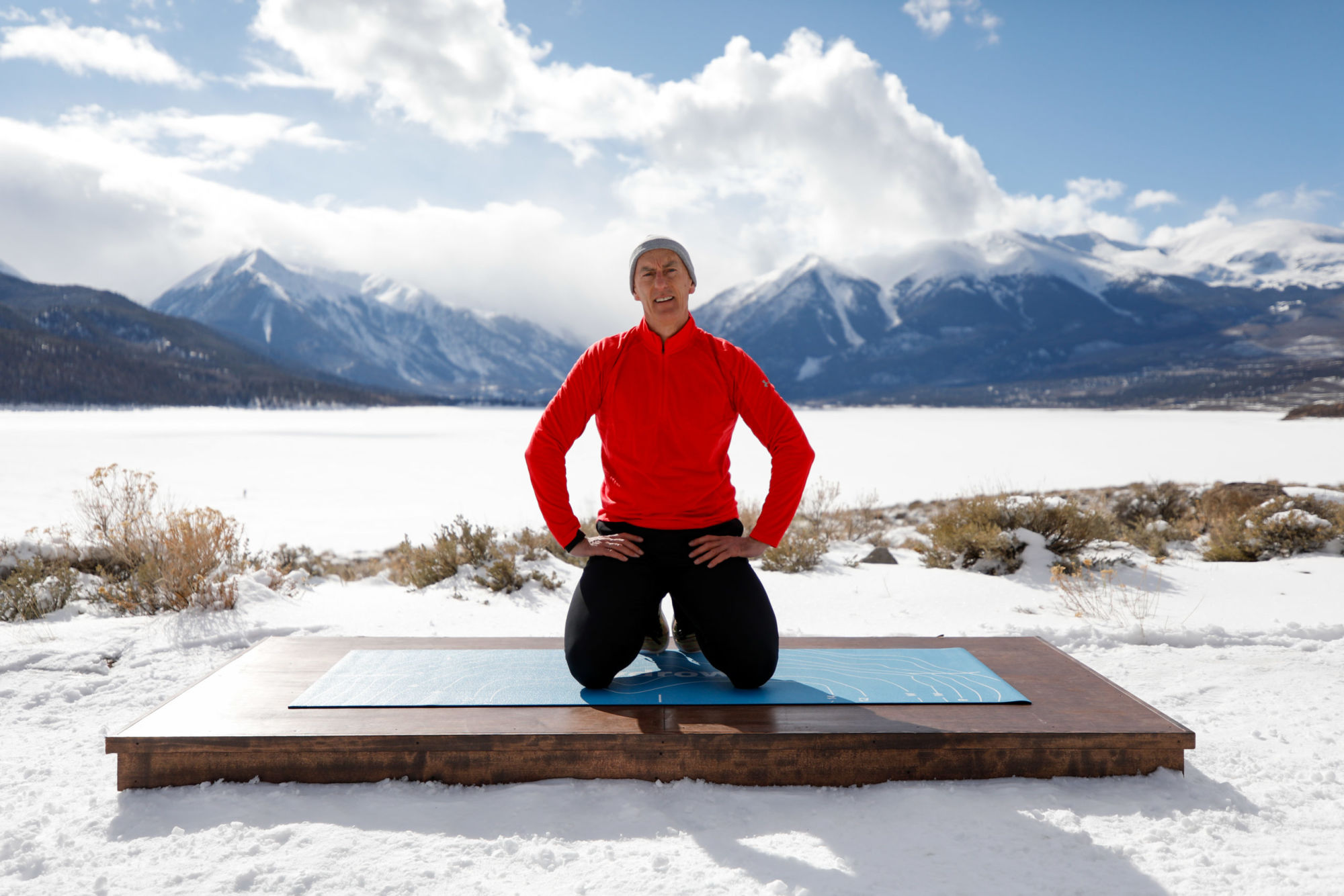 What does #AStrokeOfGreatness mean to you?  
It's a point in your life or in your sport when something that was previously hard and challenging suddenly feels effortless. That moment when you're in "the zone" and all of the work you have put in comes together. Sometimes it comes early on, other times, it takes continuous effort, but eventually, it clicks. As a coach, it's the moment when a Ballet dancer expresses their artistic movement fluidly on the stage. It's the point where effort and movement become art.
It's also all about the work you put in every single day. Be present to every moment along your journey. While making it to the Olympic Games was an incredible experience, the day-to-day moments, the steps towards that goal, the travel, the people we met, and the love for what we as a team were working towards, was extraordinary.
How did you choose strength training as your ultimate career path?
  Strength is an essential part of improving performance, and when prescribed correctly can make a big impact on preventing injury, and increasing your ability to perform at your very best, no matter the sport.
I'd say strength training chose me. I've experienced the difference it has made in my life, in how I move, how I function, and how I teach. I'm trained as a Civil/Structural Engineer and my journey from engineer to athlete to now strength and movement coach took me on an interesting journey. Throughout my career in strength and movement, I studied biomechanics, the science of movement for dancers; program design for athletes; became a Strength and Conditioning Specialist (CSCS) with the National Strength and Conditioning Association; and got certified as an ELDOA instructor through a fascial movement/flexibility training program.
Before all of that, I was a track and field athlete in the 110-meter and 400-meter hurdles and represented my country (Ireland) in several international events from 1985-1996. I then discovered the sport of bobsledding in 1996, and within two years of starting the sport,I competed in three World Championships and two Winter Olympic Games (1998 and 2002). After my second Olympic Winter Games, I started rowing as a Master's Athlete and competed for Community Rowing Inc (CRI) in five Head of the Charles Regatta races. 
As a competitive athlete across many disciplines, I saw first-hand the key role that strength and movement play in improving performance. 
What does that mean to you to have represented your country in the Olympics and on the international stage? 
To represent your country is an incredible honor. To be the best in your country and to compete in a World Championships and/or Olympic Games as your Nation's representative is an experience that is challenging to describe. Pride, joy, excitement, and gratitude.
What is your proudest athletic achievement? 
Some of my proudest moments come from my bobsledding days. It's hard to put into words what it meant to compete in two Olympic Games (1998 in Nagano, Japan and 2002 in Salt Lake City, USA). I was also incredibly proud to finish 17th at the World Championships in 2003, as well as winning six America's Cup medals. It took hard work and grit to compete on the world stage, as well as a huge team. Every individual's success can be attributed to the coaches, teammates, therapists, colleagues, and even competitors, that helped us stay on our journey. I am immensely proud of that. 
What type of work went into where you are today?
Patience, resilience, and drive. Having a good relationship with failure. We're not going to win every day. When things don't go well or according to plan, it's an opportunity to learn and understand more about ourselves and what we can do to improve for the next time. 
What sets Hydrow apart from other teams that you have been on?
At Hydrow we have a diverse team of people that bring their skills and experiences to the common goal of having Hydrow be successful in changing people's lives. So not only are we a fitness company, but we're also about seeking out the best in each and every human that comes in contact with the Hydrow community. 
What's your personal motto? 
Be present. Seek out the best in you and in everyone. Make mistakes.
Learn more about Peter here, follow him on Instagram here, and learn a bit more about his workout style here.