Celebrating St. Patrick's Day with Hydrow's "Bendy Irishman"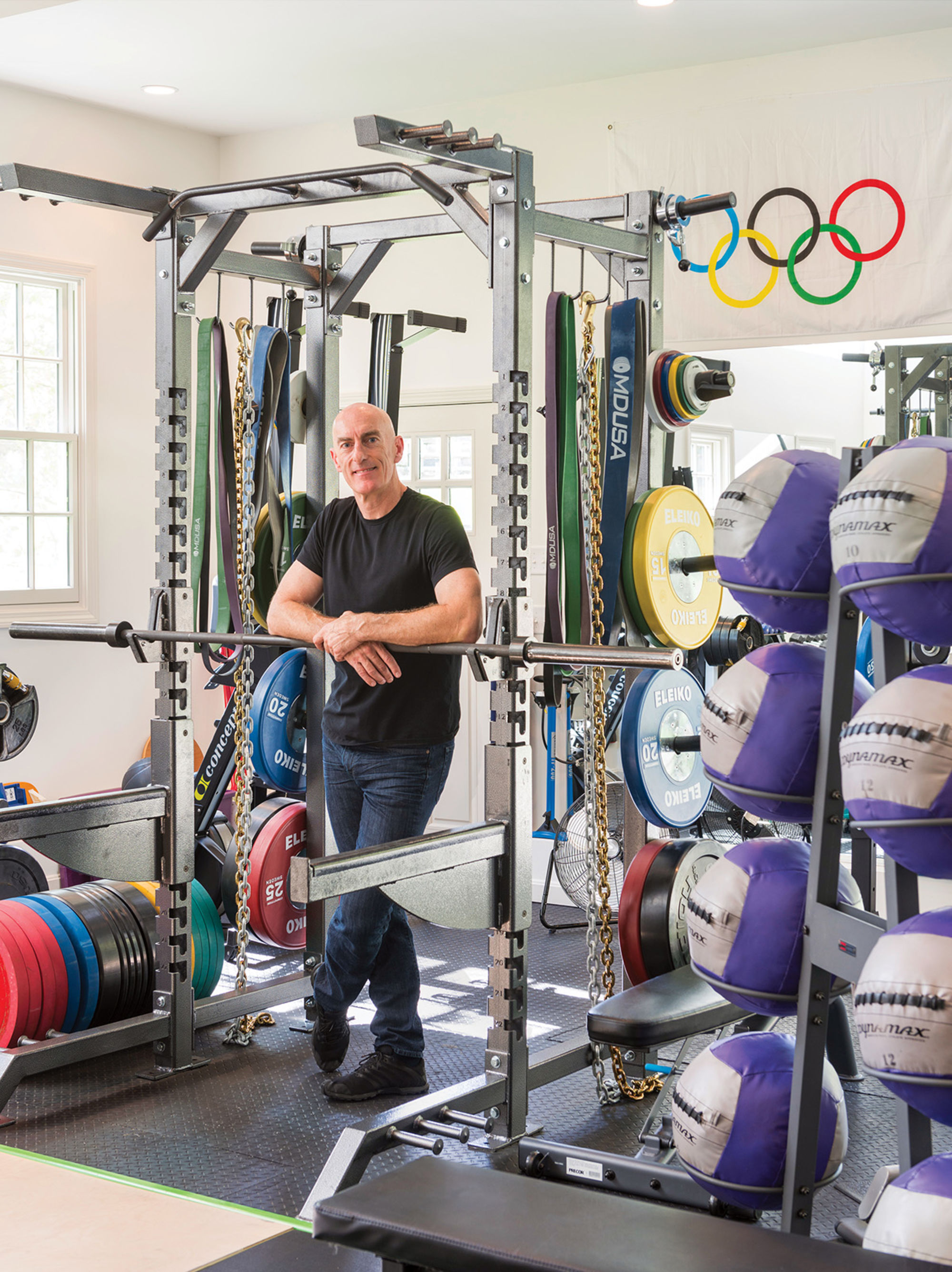 To celebrate St. Patrick's Day this year, we're sharing the unique experiences and incredible story of Hydrow's very own "Bendy Irishman."
How do you celebrate St. Patrick's Day? 
St. Patrick's Day is a religious holiday in Ireland, where we celebrate by visiting church while wearing the 3-leaf shamrock from Irish legend. After church we would travel into the city to watch the parade, which was a celebration centered around Irish culture and values. 
Other countries around the world celebrate St. Patrick's day quite differently, and anyone who has a connection to their "Irishness" gets to celebrate with us all. I love how big it has gotten.
How did you first get into your career in sports?
My parents decided that since I was an "active child", they would find an activity to use up some of that 7-year-old energy. Living in the suburbs of Dublin, meant that there were limited options except a neighbor's dance school that was run out of her home (Cora Cadwell School of Dance). Hence, I began learning Irish Step and Ballet. 
At age 13 I discovered rugby, and was fast on the field, thanks to my background in dance. At age 17 I ran my first track meet, and caught the eye of some coaches who were curious about how and where I learned to move (again, thank you to dance training -- I didn't realize it at the time, but that elevated my abilities quite a bit). 
A few years later and with a strong international career as a 110-meter hurdler and 400-meter hurdler, the opportunity came for me to learn the sport of bobsledding in Austria in 1996. Two years later, we had a team and were competing in the 1998 Nagano Winter Olympic Games.
As a two-time Olympian in bobsledding, you've had quite a career. Can you tell us about the experience of representing your home country of Ireland in the Winter Games? 
I was born and raised in Ireland (and moved to the US when I was 23), so I feel very connected to Ireland: the people, the culture and the laughter. Words do little to describe the feelings of overwhelming pride to represent my country and my family. To feel what may have been impossible for a small nation, was now possible. 
Being part of a team and pioneering opportunity and possibility for young athletes was incredibly rewarding. Knowing that my 4-year-old daughter was at home watching me on TV made it even better.
It truly took a team. Every individual's success can be attributed to the coaches, teammates, therapists, colleagues, and even competitors, that helped us stay on our journey. 
Who from your home country inspires you the most? 
My father was a self driven, fastidious and disciplined man who saw no obstacles in his way. I learned that I could do anything, even when it had never been done before, from him. 
I also have vivid memories of Irish athlete, Eamonn Coghlan, a track star from the 80's, who finished 4th in the finals at the 1976 Olympic Games 1500-meter event, when I was just a wee lad. It was inspiring seeing someone from my country on the international stage. 
Peter's Tips of the Trade:
- Be present to every moment along your journey. While making it to the Olympic Games was an incredible experience, it was the day to day moments, the steps towards that goal, the travel, the people we met and the love for what we as a team, were working towards, was extraordinary.
- When trying to organize a successful workout, we must go through specific steps. Always start with Preparation. Mobility, Activation and Movement Preparation.  
- Strengthening your Core is important because it is the fundamental link that connects the upper and lower body. Most movements originate with the Core. A strong Core can eliminate back pain from tightness. A strong Core helps balance and stability and can prevent a fall. It's your foundation. "You can't build a great house without a strong foundation".
- Try to learn from the past without getting stopped by the past. The good and the not so good means you're experiencing the full expression of your Life.
- It takes a good relationship to "fear" to keep trying over and over again. I learned this through bobsledding, which is a dangerous sport with speeds running 80-100MPH and only 2" off the ice. It's common to see or be in a crash, and sometimes people get badly injured.