How to achieve your goals with Circuit Training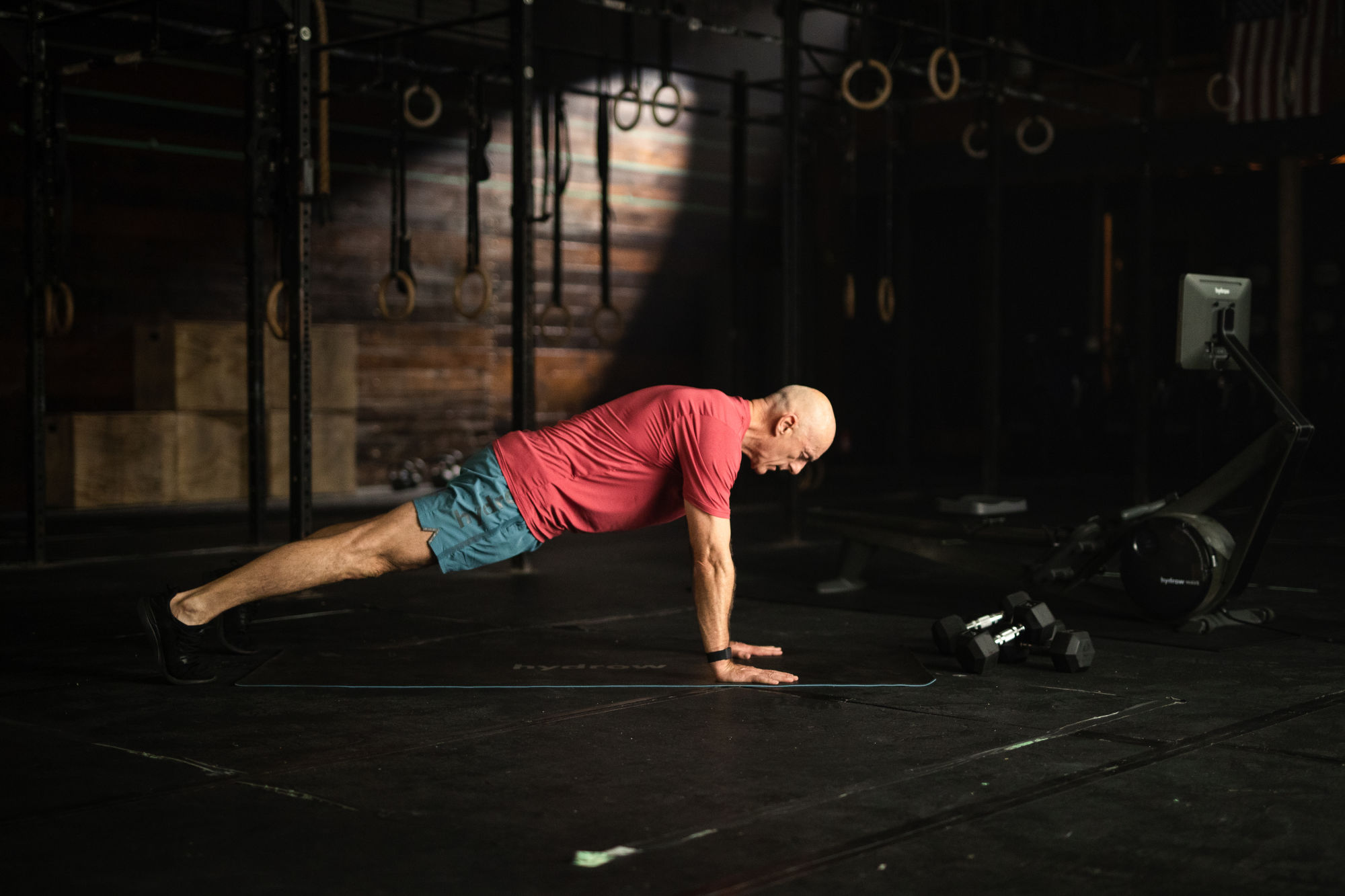 We've added another way to reach your goals
This month, we announced the addition of Circuit Training to Hydrow, which combines the cardiovascular and endurance benefits of rowing with strength training exercises that build muscle, burn fat, and boost your metabolism. Our Circuit Training workouts are designed to keep you moving, engaged, and most importantly, help you reach your goals.
You might have heard about or tried a HIIT-style workout before. Typically, HIIT workouts are time-based and incorporate a circuit (or cycle) of repetitive movements. A workout might involve a short row, some mountain climbers, and dumbbell lunges. You'll work through as many cycles of these moves as the workout calls for.
It's a great way to get an effective, full-body workout in just minutes, and the variety of movements will keep you motivated until the final seconds.
Backed by science
The benefits of Circuit Training have been proven by researchers time and again. No matter what your goals are, there's a good chance that Circuit Training can help you get there.
Though the exercises might be incredibly simple, they are also effective. Circuit training improves aerobic and muscular endurance, along with neuromuscular adaptations and strength.
Additionally, the combination of cardiovascular and strength training has been shown to improve functional fitness, which means improved fitness for your day-to-day activities and improvements to your long-term mobility.
And as busy people, we all know that just finding the time to work out can be a challenge for our schedules. Luckily, Circuit Training is an incredibly efficient way to exercise, which means you can always make room for a workout.
Circuit Training can also be a way to reduce stress and boost your mental acuity. Researchers have observed positive impacts not only to physical performance, but also to cognitive abilities and self-esteem.
Pete weighs in on Circuit Training
To talk more about the benefits of Circuit Training, we sat down with Hydrow Athlete and Strength + Movement Specialist, Pete Donohoe.
Q: Is Circuit Training beginner-friendly and approachable for someone who has never used weights before?
A: Yes. There are Circuit Training workouts where we use our own bodyweight, and some where we introduce weights and help you choose a light or medium weight to start with.
Q: How should someone incorporate Circuit Training into their weekly workouts?
A: For beginners I'd recommend 1-2 times per week. If you work out more regularly I'd recommend 2-3 times per week. These workouts burn calories at a high rate; they can be challenging and require 24 hours of recovery. If your goal is to work out 4 days per week, I'd recommend 1-2 rowing workouts, 1-2 circuit workouts, and 1 strength workout. This will get you in great shape.
Q: Do you personally like Circuit Training workouts?
A: Love them. When I'm tight on time, it's an efficient way to boost metabolism, and build endurance and strength. I don't enjoy just doing cardio for 20-30 minutes, though I know it's important, but when I do Circuit Training I get my endurance box checked for the week.
Q: How long before I see results from doing this type of workout?
A: After a month, you should start noticing that you'll have more energy, improved stamina, and increased athletic ability.