How beneficial Hydrow has been to my rehab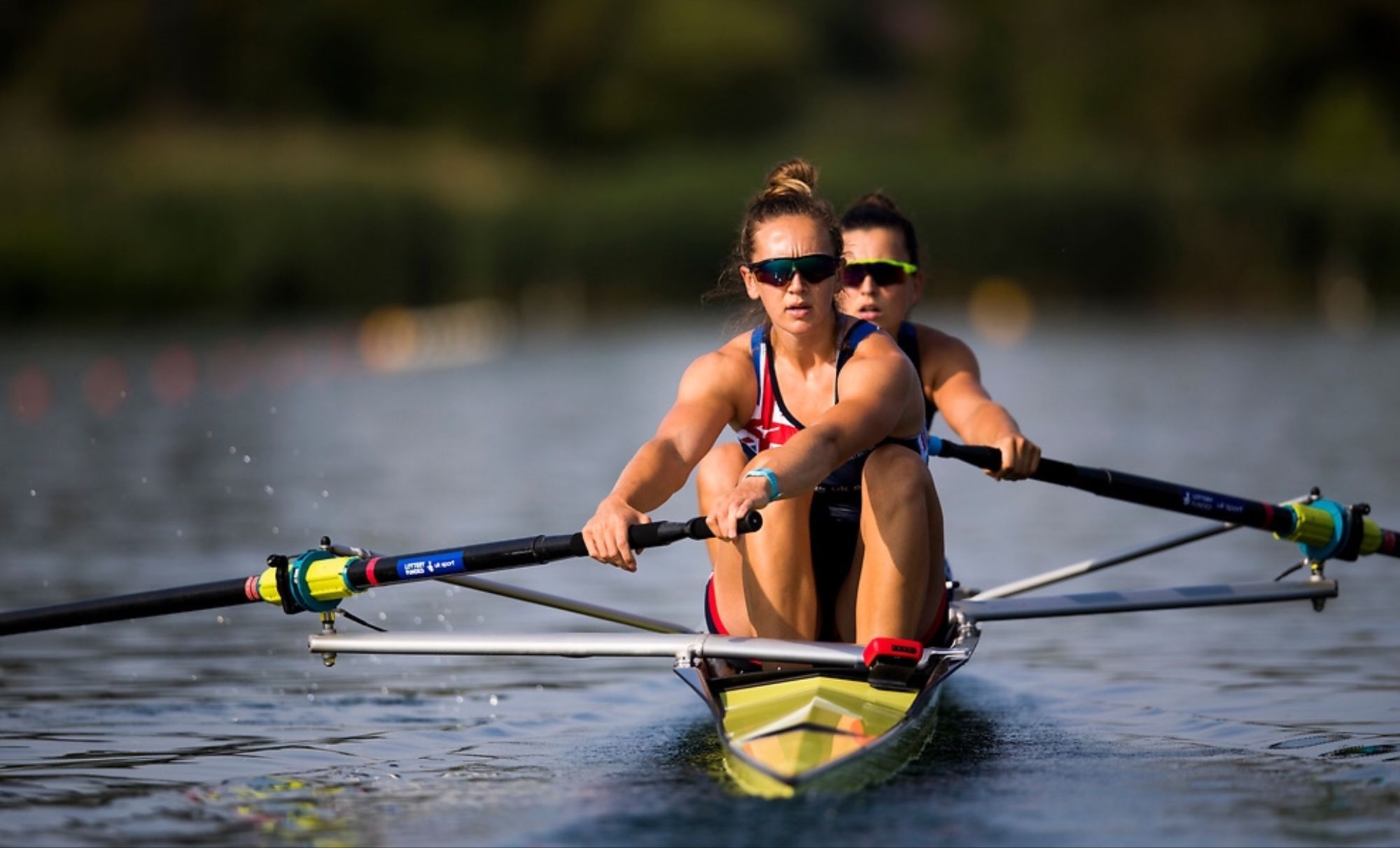 Note: Everyone's rehab experience will be different. Please consult your doctor.
For anyone who has ever experienced injury, you'll know that it's not fun, nearly always painful, interrupts your exercise routine (or training schedule in my case) and can even affect your day-to-day life. It can also be a tricky situation to navigate, especially if you don't have easy access to a physio or chiropractor, as you can be left to your own devices to try and self-diagnose. I found deciding when to start easing back into exercise was key to get right, as well as deciding what sort of workout to start with. My rehab has involved a lot of building up the basics, including correcting movements and 'straightening up' my body. 
My fellow blog contributor, Sophia Warner has had a similar experience. During lockdown she ran a lot, so much in fact that she gave herself a stress fracture in her hip. She was unable to bear weight and even after she recovered, running was off the cards. Rowing however, came highly recommended. It is not weight bearing and can be used as a great exercise alternative since it offers a low impact workout. Hydrow is a full-body workout, utilising 86% of major muscle groups, and you can go at your own pace to fit with your rehab and recovery. 
Much like Sophia, I have had unfortunate experiences with injury. Usually it rears its head in my ribs or back and most recently, since taking an extended break after the Olympic Games, my back flared up again. It is an injury I have seen before and I have managed over time, but now the Olympic Games are finished for now, I decided to fix it for the long term. 
I started my intensive recovery and rehabilitation programme at the National Training Centre in the UK, where myself and the rest of the Great Britain Rowing Team do all of our training. In my case, I was coming off the back of some injections which I had once a week for three weeks - although these sound much worse than they actually were! Once I completed those, I consulted with the team doctor and our lead physio to decide how best to start and ramp up my rehab process. We made sure to be very patient with it; in fact, it was the one point in the season where I actually had the time to recover properly and not rush. I started off slowly, building up with body weight exercises and easy movements that I hadn't been able to do properly for a long time, like squat with a bar and weight on my back. I gradually built up the exercises and after a weeks pain-free, I felt confident enough to start back on the rowing machine.  
Hydrow offered a way to ease back into exercise - and the rowing motion - when I was finally ready. The low resistance option made it the perfect way to build my routine back up again, and the thousands of workouts available were ideal when I needed to make a session longer, or rein it in depending on my stage of recovery. I started off building up from the 10 minute rows and have recently tackled the 45 minute rows, mixed with some other training and strength conditioning. 
Injury rehabilitation can be a lonely time. I've spent five years rowing to 'stroke' (starboard) side, so you can imagine how my body might be a bit wonky! It's because of this and the general wear and tear of training, that professional rowers sometimes end up with injuries. My rehab has required a lot of solo sessions, separate from the rest of the team, and although each exercise might not be as big a physical task as a normal training session, the brain power required is a big effort! In my last blog post, I spoke about how amazing the community is at Hydrow and I found this aspect helped so much during my lone rehabilitation sessions. The Hydrow Athletes and members were there with me every step of the way, and in this way I could still feel part of a team. 
My back has been improving every week with the help of the amazing support team at British Rowing, and thanks to my Hydrow workouts. I can't wait to be back into the full swing of training and back on the water - both virtually on my Hydrow and in real life on the river!