International Women's Day 2021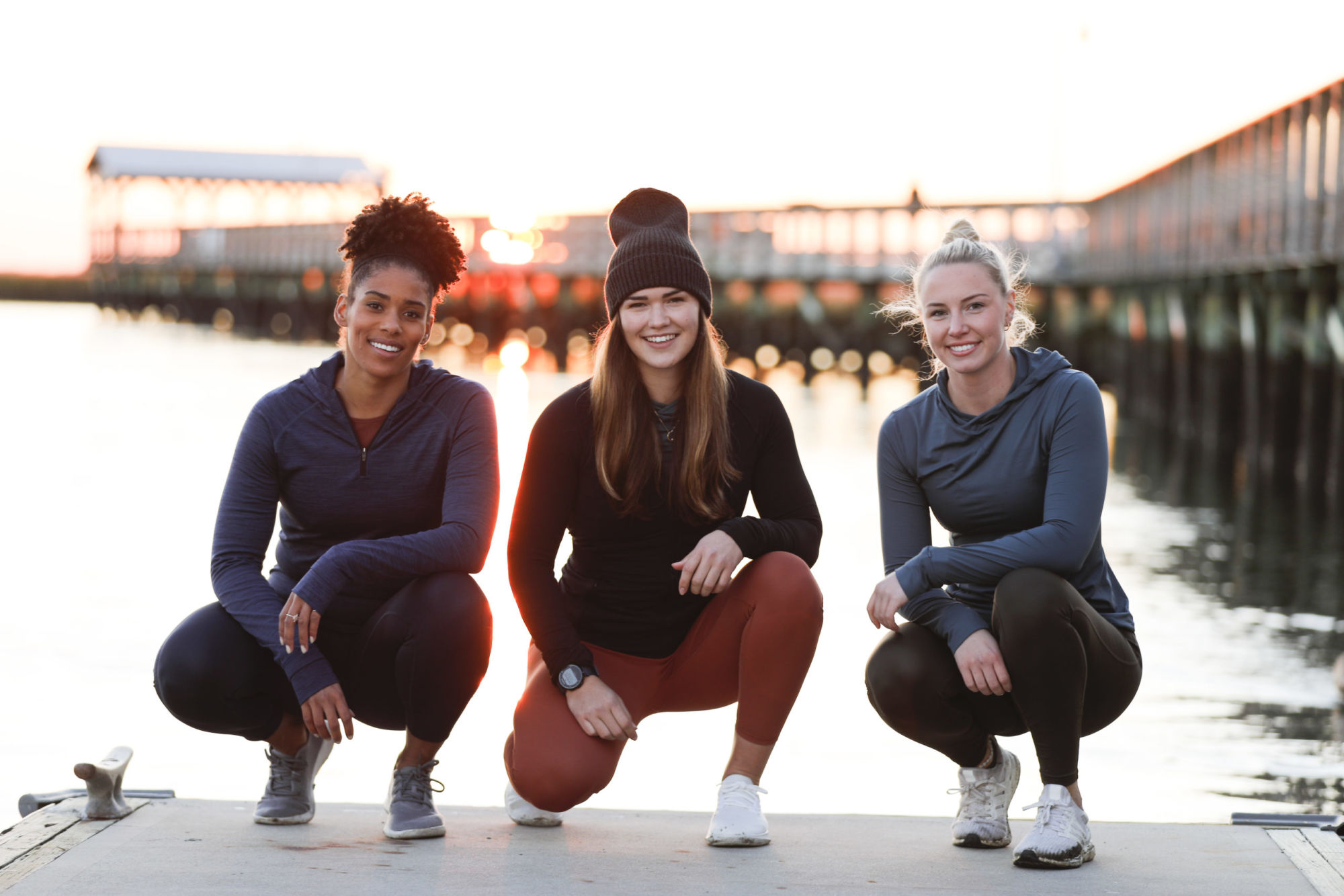 Dedication on and off the water
Women and girls inspire each other through leadership, teamwork, and dedicating themselves to accomplishing their goals. Being a female in sports comes with moments of triumph and moments of persistence. Progress is made by putting in the work. Every single day, thousands of women row on their Hydrows, and share their stories to uplift and encourage others in the community to reach their fullest athletic potential. Whether you're a professional athlete, or just beginning your fitness journey, staying active is a great way to feel in-charge. 
As we see more and more familiar faces and names on the leaderboard representing women, we are proud of the collective strides that our female community members have made. Today -- and every day for that matter -- we celebrate them.
Women of Hydrow
To celebrate women at Hydrow, we asked our female-identifying Athletes to tell us  "What does it mean to you to be a female in sports?"
Here's what they had to say:
Dani Hansen: "To me, being a female in sports, means an opportunity to showcase what's possible, no matter who you are."
Dani lives by her words each day. As a young girl Dani was diagnosed with Erb's Palsy and now advocates for athletes of all backgrounds to overcome their obstacles. Dani's impressive rowing career -- including a silver medal finish at the 2016 Paralympic games -- sets a powerful example for young girls, showing them that no matter their differences or setbacks, anything is possible.
Channing Hixon: "Being a woman in wellness, particularly a Black woman, means creating avenues for myself and others to give all the layers of our beings the goodness they deserve. So we can live our best lives!"
As one of our newest On the Mat Athletes, Channing's dedication to empowering women of all ages and backgrounds is truly inspiring. Check out her latest yoga workouts in the on-demand library.
Mac Evans: "Through sports I've been able to build confidence in myself and in my own abilities, and I've also been able to meet a lot of incredible female athletes who inspire me on the daily."
From her rowing days at Rutgers, to joining the team of Hydrow Athletes, Mac proves to herself and others that staying active and fit is key to maintaining a healthy lifestyle. Read more about Mac's 4-week fitness training plan to learn how you can follow in her footsteps.
Christie Wang: "Being a female in sports means proving to myself and to others how resilient and gritty women truly are."
Keep up with Christie as she incorporates fitness and Pilates into her fitness-focused, active lifestyle on her Instagram, @fitwithchristie.
Sera Moon Busse: "To empower yourself with physical strength, and to give women the permission to love their strong bodies."
Last year for International Women's Day, we featured Sera Moon to share her experiences of growing up as a female in sports. Check out what Sera Moon says about her lifelong relationship with sports and competition here. 
Michelle Sosa: "We are motivated to beat the odds everyday."
Michelle Sosa continues to defy more than her fair share of odds as a Black woman in the rowing world. Hear Michelle's story of resilience and continued success in her own words on the Rowing in Color podcast.
Laine Maher: "Being a female in sports is great because you get to take care of your health and stay active. It's a wonderful opportunity to continue being fit and live a long life."
As a lifelong athlete, Laine is the ultimate team player and motivator. She constantly reminds our community members to challenge themselves and work fitness into their daily lives to help them feel their best -- inside and out. Follow Laine's adventures as she films new Hydrow workouts in Las Vegas and beyond through her Instagram, @lainemaher.
---- To share your stories of female empowerment, head over to our Facebook Group Training Camp, and tell us what today means to you and how you're celebrating the strong and accomplished women in your life.