Save the date: Head of the Charles is October 21-23!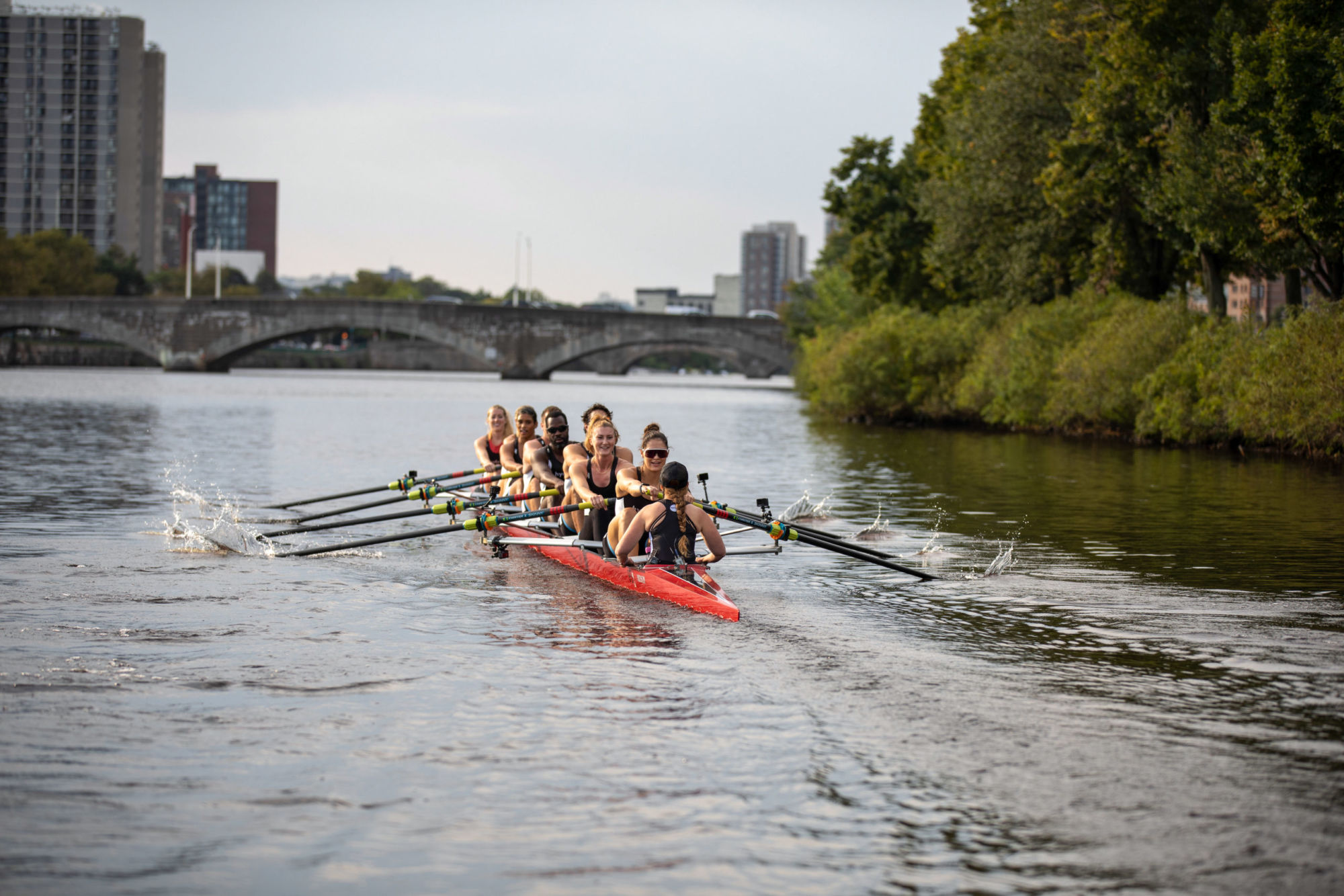 Witness this iconic event
Join us October 21-23 in Boston for the Head of the Charles Regatta. This is one of rowing's most iconic and time-honored traditions — drawing crowds and competitors from around the world.
The race is particularly important to our team at Hydrow as it takes place on the beautiful Charles River, our homebase. It represents teamwork, dedication, and camaraderie — all things we value at Hydrow and strive to embody each day.
NEW: Get in on the rowing action
For the first time ever, you can row on the water during the regatta weekend with your Hydrow crew — in real life! We're offering free, on-water rowing sessions with our local boathouse partner, Community Rowing, Inc. 
Rowing experts (and maybe some of your favorite Hydrow Athletes) will lead you through an hour-long session. Don't worry, you won't be rowing the entire time! The row will be fun and casual, and designed for everyone — even if it's your first time on the water. 
Fill out our interest form and get notified as details emerge and official sign-ups are open. 
Find Hydrow on the river bank
Hydrow is honored to be an official partner of the 2022 Head of the Charles Regatta. During the weekend you'll find our booth at the Attager Row: Rowing & Fitness Expo, located in Herter Park near the registration and awards tent. 
At the booth, you can make signs to cheer on the races, grab some limited-edition merch, sign our special Hydrow oar with your Member name, meet team members, and most importantly, have a great time!
Race the Charles River on your Hydrow
Not coming to Boston for Head of the Charles? No problem! We're holding our own annual Race on the Charles workout, available on Hydrow the week of the regatta.
In this special workout event, you'll join a team of Hydrow Athletes as they race the same historic course as Head of the Charles, led by three-time Olympic medalist coxswain, Mary Whipple.
Complete the race and you'll earn a limited-edition badge (along with serious bragging rights), and your standing will be posted on the Hydrow blog if you'd like to see how you compare to the rest of the Hydrow crew. 
Be on the lookout for details on your Hydrow and your inbox!
That's a boatload of info
Head of the Charles really is something special. Whether you join us in person or on your Hydrow (or both!), we can't wait to celebrate with you and the community. Let's row!