Staying active during a busy season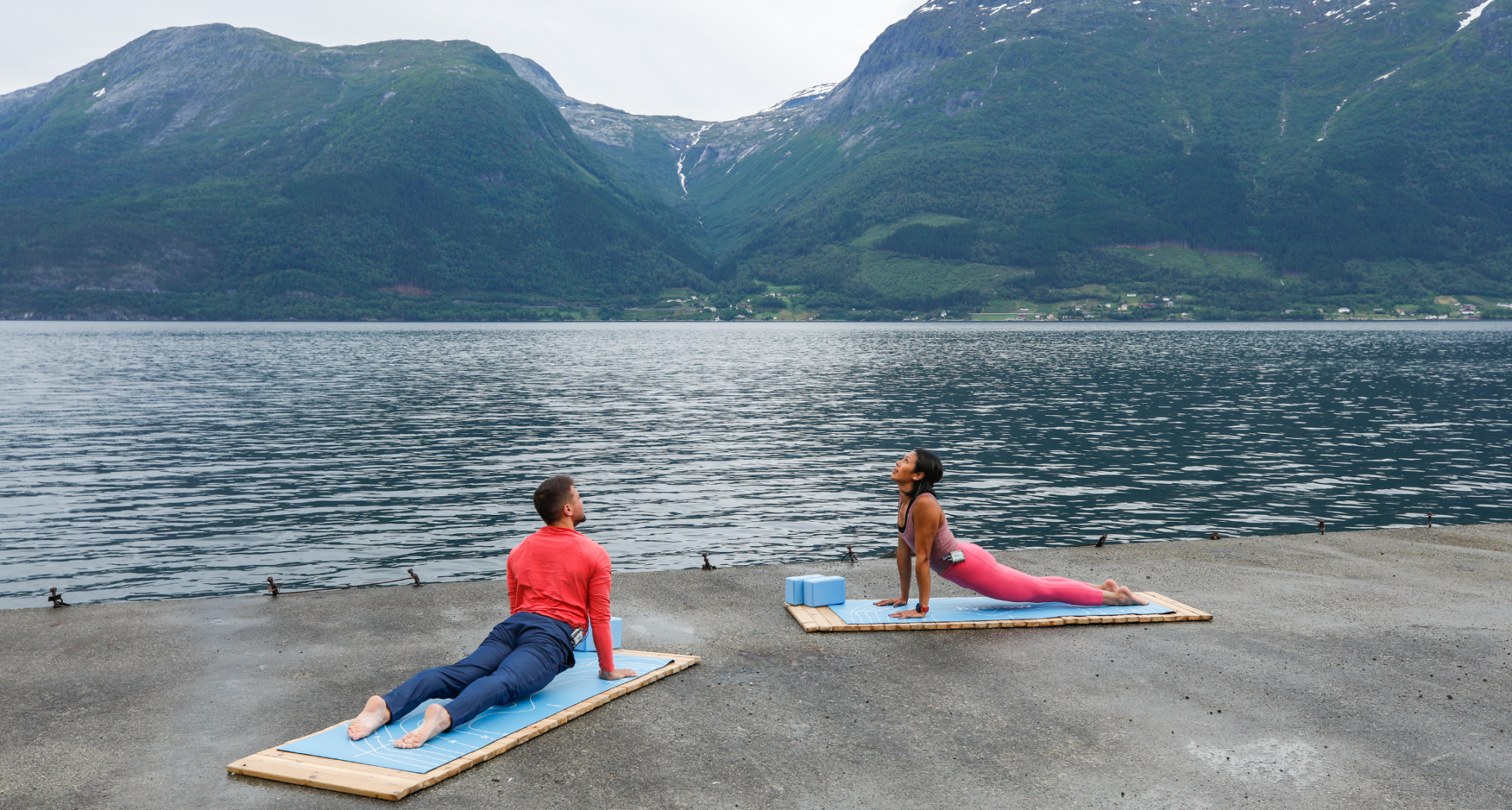 Is there room for working out during the holidays?
It's a really busy season for everyone right now. Like, really busy. There are holiday celebrations, get-togethers with loved ones, gift shopping, cooking, eating, travel, and generally balancing your day-to-day life as all of these things happen at the same time. 
While the season is festive, it can also be stressful. It may be cold where you are, it may get dark sooner, and all that indoor time can take its toll. That's why it's important to not let working out feel like an added stressor. Working out is a great way to break up your day, warm yourself up, and just get some energy out.
Season's Stressing
There may be plenty of things that create stress this time of year, but one thing you can do is try not to stress about working out. It's the holidays and you're busy! Move when you can.
Owen: "It's very easy when I'm overwhelmed and stressed to make movement a lower priority. But when I've done that in the past, it doesn't help. It actually makes me more stressed. What I have found is that I just need to prioritize any movement. It actually gives me more time overall, and makes me more productive, and more present."
Aisyah: "Be kind and gentle to yourself. The more you stress about putting a workout into your daily schedule the harder it is going to be. If you miss a workout, it's fine! Move forward."
Reflect on this year, and set goals for next year
Remember, the end of the year is almost here. Instead of focusing on any missed goals, think about what worked great for you this year, and how you can continue implementing that. 
Aisyah: "Learn to not be afraid of restarting. To set achievable goals, have a clear picture of what you want. Visualize yourself and what you will achieve. Set small, manageable goals." 
Great workouts for the holidays
We understand that it's harder to work out around the holidays (you'll never catch us saying no to extra sleep or good food), so remember to be kind and gentle to yourself. And since we haven't made a rower that fits in a carry-on suitcase (yet), check out any On The Mat workouts that can get you moving when you've got the time and space. 
Join the Winter Wonderland challenge and find many great On The Mat workouts from our favorite, cold destinations. Filter workout style by Winter Wonderland and complete any 8 workouts by January 9th at 5 AM ET to earn a badge.