Join us in giving thanks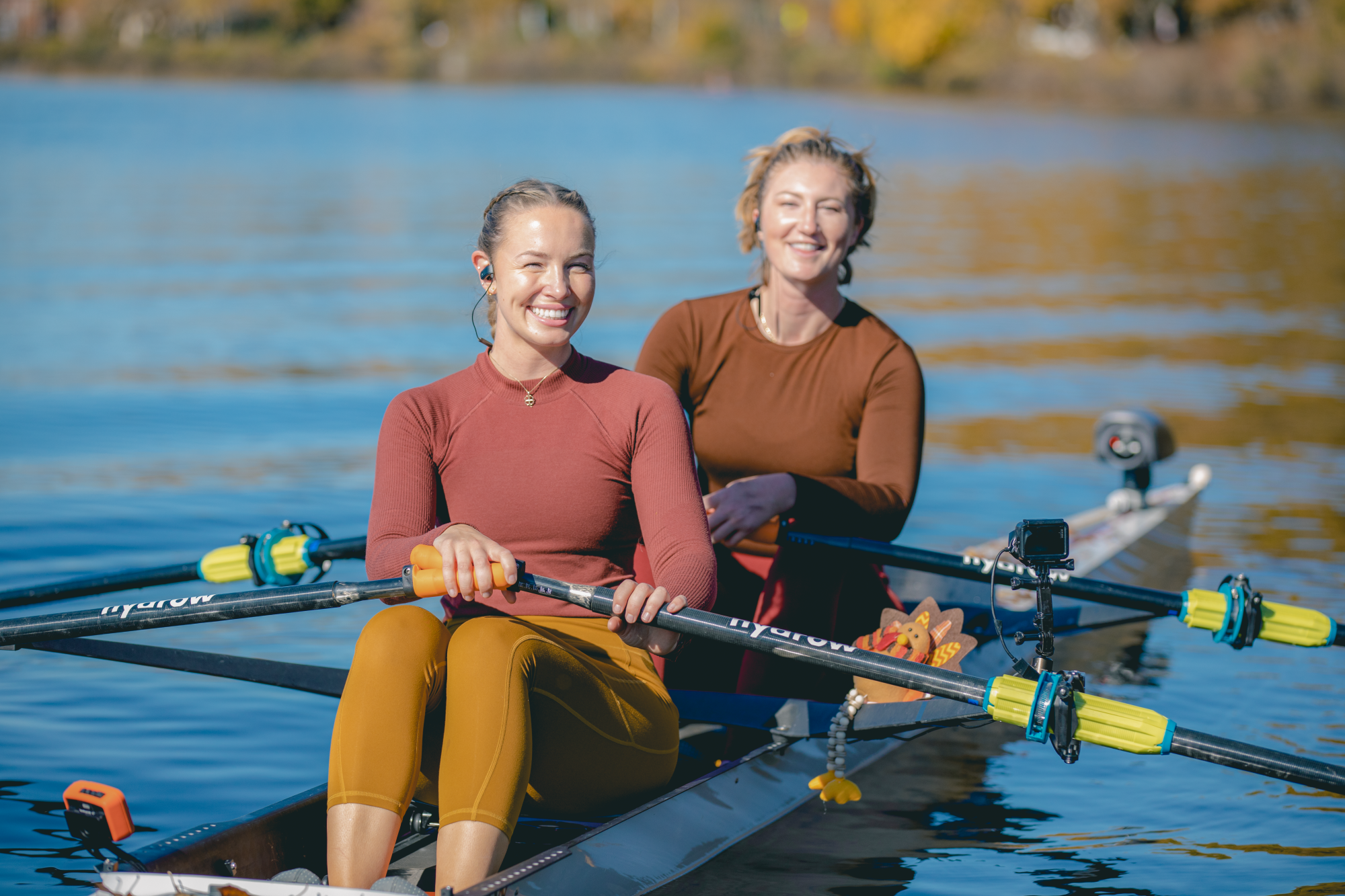 Dive into Thanksgiving festivities with Hydrow
Every year, we like to pause and express our thankfulness—for you, for our community, for the gift of movement and the drive toward whole body health. We're so grateful for our engaged and supportive Hydrow Members—with every workout, you inspire us to keep moving. 
This year, we're excited to offer some Thanksgiving-themed workouts and an all-new special-edition badge for you to earn this holiday weekend. Complete any workout this weekend and you'll collect our newest badge!
To earn this year's "Give Thanks" badge, complete any workout from 5 AM EST Wednesday, November 23rd to 5 AM EST Monday, November 28th.
So whether it's a pre-meal workout to prepare for the cooking marathon, or a post-meal workout to renew your energy, check out these workouts that you and your family will love.
Holiday workouts available on Thanksgiving:
"Family Connection Row" - 15-min Sweat with James

"The Kids' Table Row" - 20-min Sweat with Mac and Dani
If you're traveling for the holidays, don't forget you can do a yoga, Pilates, strength, or mobility workout directly from your Hydrow app (available for iOS or Android).
Thank you so much for being a part of our crew.  We'll see you on the water!