A Note From Our Founder: 2019 in Review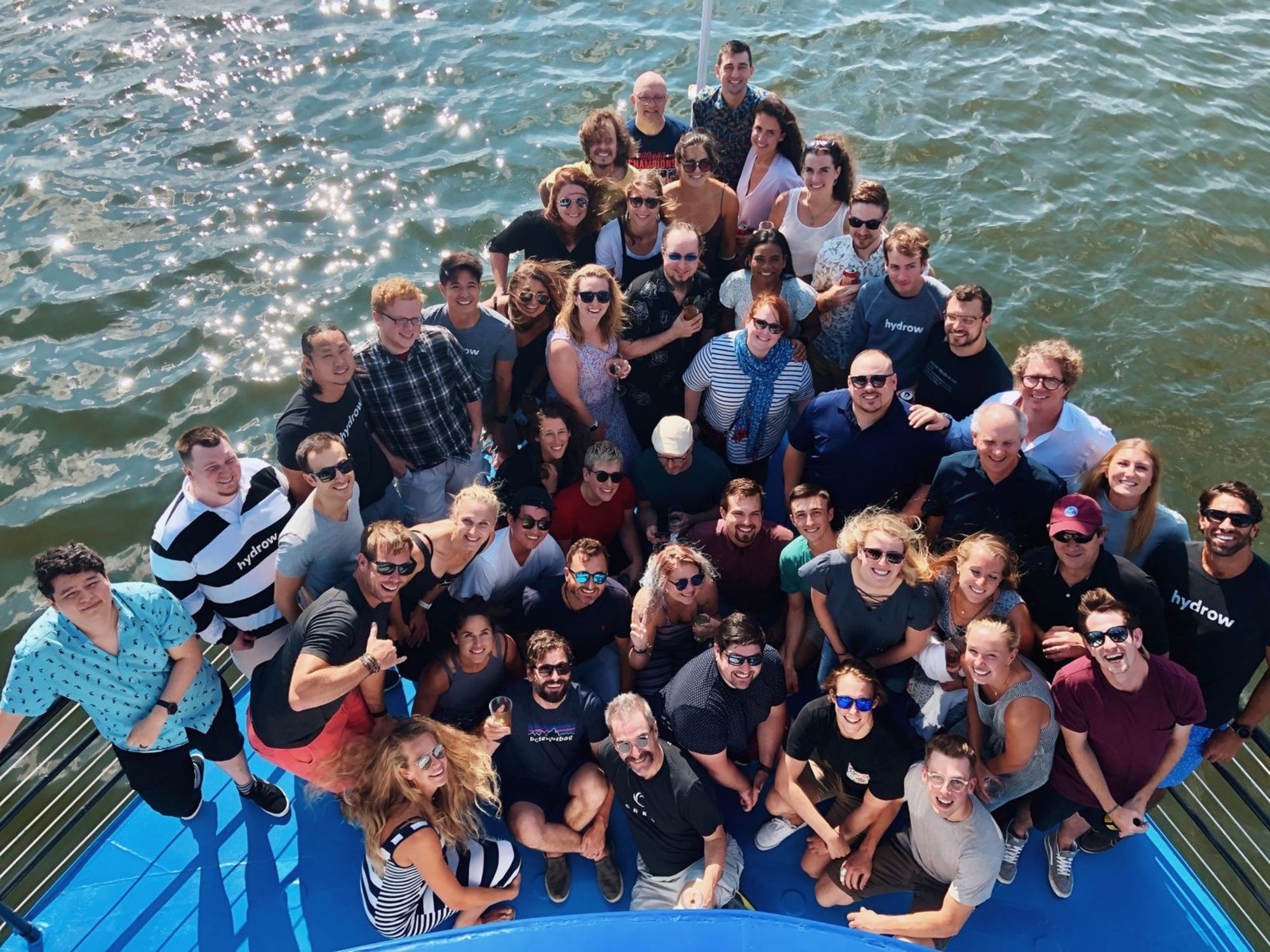 To our incredible Hydrow community: 
It has been exactly one year since our very first Hydrow delivery and so it's a perfect time to take a step back, reflect and celebrate the year that we've had together. Rowing is the ultimate team sport, but nevertheless I am genuinely blown away by the connections people have created on Hydrow.  
We've passed some major milestones over the course of the last 365 days: 
• Our community is connecting in every venue imaginable to inspire each other -- on Hydrow, in the new Hydrow App, on Facebook, Instagram, and Strava. When we created Hydrow, the most important thing we wanted to do was to build a platform for our members to support each other on their journey to whole health and it is so exciting to see it happen with thousands and thousands of people.  
• We've rowed a collective ONE BILLION (and counting) meters. 
• Hydrownauts have donated safe water and sanitation to more than 1500 people in the developing world through our partnership with Water.org. 
• #HydrowDestinations has taken us to 23 waterways around the world and counting.  
• We introduced Hydrow Training Camp, which is designed to help you achieve your personal fitness goals, while tracking your progress in a meaningful and measurable way.
• At Hydrow HQ, our team of superstars keeps growing and we've added 8 new Athletes who are leading workouts on the water and on the mat daily.  
Because of the pandemic, we have doubled down on the positivity and trust in each other that our company was built on.  I am so inspired every day by conversations with people in our community.  Hydrownauts ARE Hydrow, thank you to everyone who has committed their time and energy as we row together.  We are defined by the positivity and hope that our members experience on their journey to whole health; thank you for making Hydrow come to life in such a compelling and inspiring way.   Here's to another 365, and see you on the water,
Bruce CEO/Founder, Hydrow