Prepare Your Body and Mind for the Race on the Charles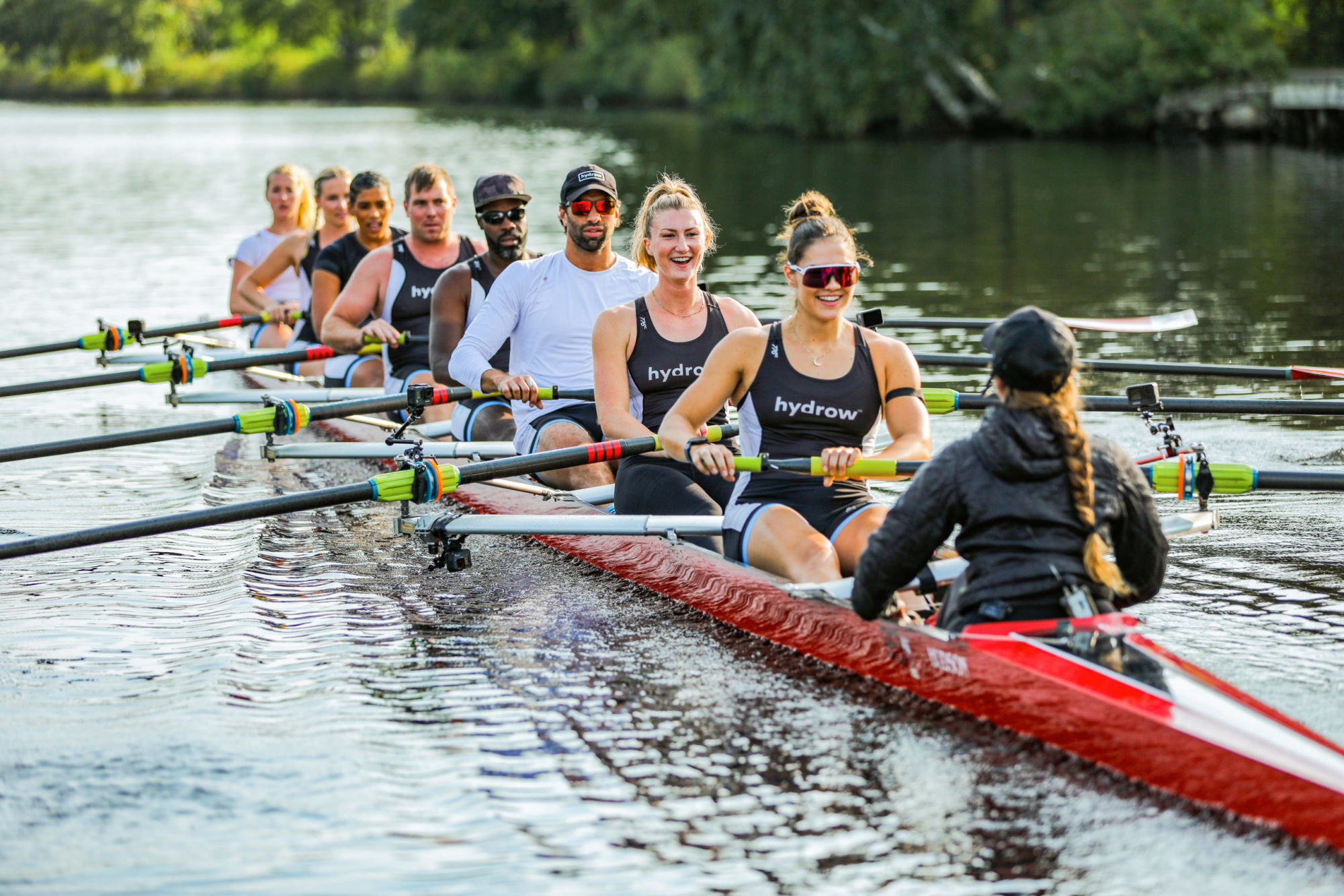 Written by: Kristin Haraldsdottir, PhD
The annual Head of the Charles Regatta is widely anticipated among rowers, and your Hydrow team is here to help you get the most out of the experience. To help you prepare for Hydrow's Race on the Charles 2021 our team has five workout recommendations that will help you get your mind and body ready. To find these workouts, filter the Workout Style in your on-demand library by "Race on the Charles" starting Saturday, October 16th.
Have you ever entered a 5k race and felt the thrill of race day? Whether you're chasing your next personal record or are excited to participate in a special event with your community at Hydrow, racing is a fun way to enhance your Hydrow experience. You can think of race day at Hydrow like your favorite fun run weekend, where the air is buzzing with energy, the crowd is filled with cheering fans, and your community comes together to celebrate after the race. In short, a race event at Hydrow is an incredibly supportive, exhilarating, and motivating event, and we think you'll love training for it too.
By training for a race event, you're optimizing the health benefits of more exercise, maximizing the fitness benefits of high intensity racing, and building an arsenal of strategies to prepare both your body and your mind for the highs and lows that come with a race. 
Like in running, rowing has a wide range of racing distances. The fall season is most often thought of as a dedicated time to build endurance and conditioning, where athletes train longer distances to build fitness and endurance for the competitive racing season in the upcoming spring and summer.  This season, also known as "head racing season," sees races that are generally somewhere between 3000 and 6000 meters in length, and take anywhere from 13 to 30 minutes to complete. You can read more about the details about this year's Race on the Charles here. 
While training for any races at Hydrow is not necessary, it can be a fun way to shake up your regular routine, learn new strategies to approach challenging workouts, and improve your performance. Check out our recommendations for five workouts for a fun, yet challenging race day that will leave you feeling proud and excited for the next one.
How will these workouts help you have your best Race on the Charles?
1. You will improve your fitness
30-min Sweat, Base Camp 26 Row with Mike from 9/16/21
In this workout, Mike guides you through two sets of intervals descending from 4 minutes, 3 minutes, 2 minutes and 1 minute. These intervals are all at a 26 rhythm, and will help you train your body to prepare to row at a higher intensity and rhythm during the Head of the Charles race.
2. You will train your mindset when the race gets tough****
20-min Drive, Fitness Conditioning Row with Sera Moon from 9/15/21
In this workout, Sera Moon will guide you through longer intervals that range from a 26, 28 to a 30 rhythm, which are the rhythms you will see in the Race on the Charles. With longer intervals, Sera guides you through your racing intensity, and shares some of her mental strategies on race day.
3. You will learn breathing strategies for a longer rowing race
15-min Breathe, Breath Focused Row with Aquil from 9/21/21
In this workout, Aquil will guide you through a steady cardio workout, while sharing his breathing strategies with you from his extensive rowing and racing experience.
4. You will build strength for a more effective and efficient rowing stroke
20-min Bodyweight Strength with Peter from 9/20/21
Peter fits a whole body strength workout into this 20 minute session, including lower body, upper body and core strength, with mobility work at the beginning and end. Building strength outside of the rowing motion helps you have a more efficient and effective rowing stroke, leaving you feeling like you can put everything into the race, and recover better.
5. You will relax and open your mind and body
15-min Gentle Restore Yoga with Owen from 9/30/21
Owen will guide you through a restorative yoga practice that targets the back, shoulders, hamstrings and hips. Dedicating some time to a restorative yoga session will help release physical tension that comes from hard workouts, and will calm your mind as you get excited for your race.
When should you complete these workouts?
Training to have your best race day happens every time you sit down on your Hydrow. But, you can set yourself up to have an even better experience by doing some targeted training in the week leading up to your race. We've created a recommended schedule of workouts that we think are great preparation leading up to the Race on the Charles. 
Here's a schedule that we recommend for the week leading up to the event: