Hydrow + Water.org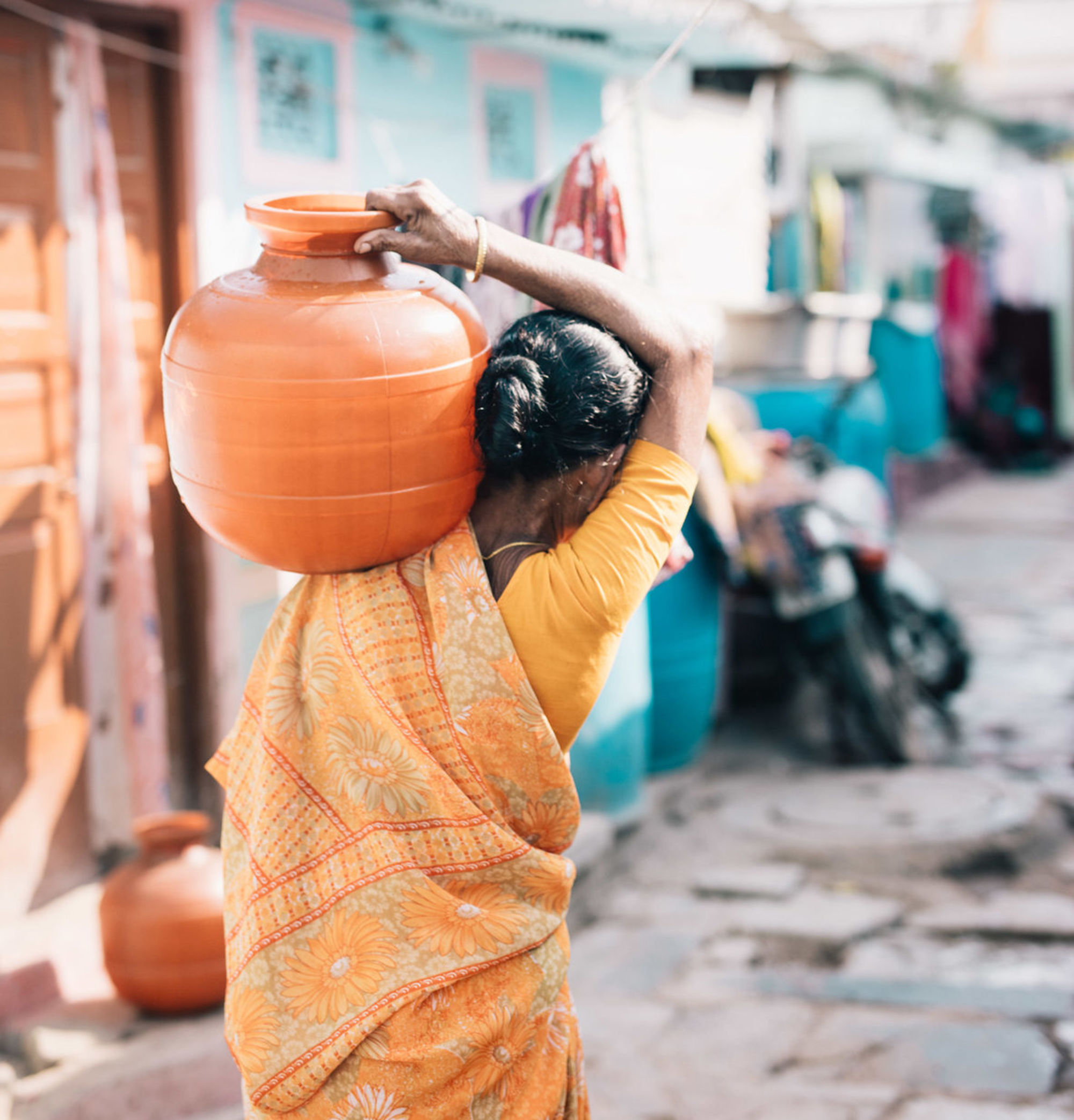 Working out for the greater good
If you ask us, there's nothing better than a great workout – except, of course, a great workout that also helps out someone in need. For every 25 days you work out with Hydrow, a donation is made to our partners at Water.org, granting access to safe water and sanitation for people facing water scarcity. This means that each time you strap in to row or take to your mat, your efforts are making a difference in the lives of others. To date, our community's efforts have helped empower more than 77,000 people around the world. 
At Hydrow, water is at the center of everything we do. It's a part of our everyday lives, but we know that there are millions of people around the world for whom it is a luxury, when it should be a fundamental right. We're proud to partner with an organization like Water.org who share this belief, and whose efforts drive lasting change. Read on to learn more about the global water crisis, and how your efforts contribute to the important work Water.org does around the world. 
The global water crisis 
Today, over 771 million people – 1 in 10 – lack access to safe water at home, and 1.7 billion – 1 in 4 – don't have access to a toilet. That means that over one-third of our global population is impacted by the water crisis. Those facing water scarcity or insufficient sanitation are at risk of contracting water-borne illnesses, malnutrition and dehydration. They also face higher transmission rates of communicable diseases, as hygienic measures like handwashing aren't readily available. 
Women and children bear the primary responsibility for water collection — they spend a combined 200 million hours collecting water, and 266 million hours finding a place to use the bathroom every day. Women and children sacrifice their time, health and safety to collect water, leaving them with little time for work, school or to care for their families.
How it works
Water.org works to bring water and sanitation to the world, striving to make water safe, accessible and cost-effective. The solutions that the organization implements are designed to alleviate the significant strain these individuals face in collecting water, and to dramatically improve their quality of life. The key to these efforts? Affordable financing.
Water.org grants recipients small, manageable loans that allow them to implement changes that will improve their quality of life. For some, this means the ability to build a water collection system on their property, while for others it means adding a tap or toilet to their home connected to local resources. 
These small but significant changes have enormous impact, and actively empower recipients to change their own lives. The time and resources once dedicated to water collection can be invested elsewhere, like education, starting a small business, or caring for their families. These measures can reduce a family's health care expenses, minimize their monthly utility costs and allow women and their families to explore their income-generating potential. 
Simple solutions, endless opportunities 
Water.org's approach to bringing clean water and sanitation to the world is unique. The organization recognizes that everyone's circumstances are different; there's no one-size-fits-all solution that can be applied universally. The needs of the people they serve in each of these different regions are diverse, which is why the organization maintains a market-driven approach to ensure that they help recipients implement solutions that truly work for them, and that can fundamentally change their lives. To read more about the individual impact of these solutions, check out this series of stories from different individuals and families around the world. 
To date, Water.org has empowered more than 43 million people in 11 different countries around the world with safe water and sanitation. And while their needs may look different, one thing is universal: reliable, sustained access to water and sanitation changes everything.
For more information about Water.org and the work the organization is doing in this space, visit www.water.org. You can also make a donation directly to Water.org here.