Introducing Hydrow Digital Basic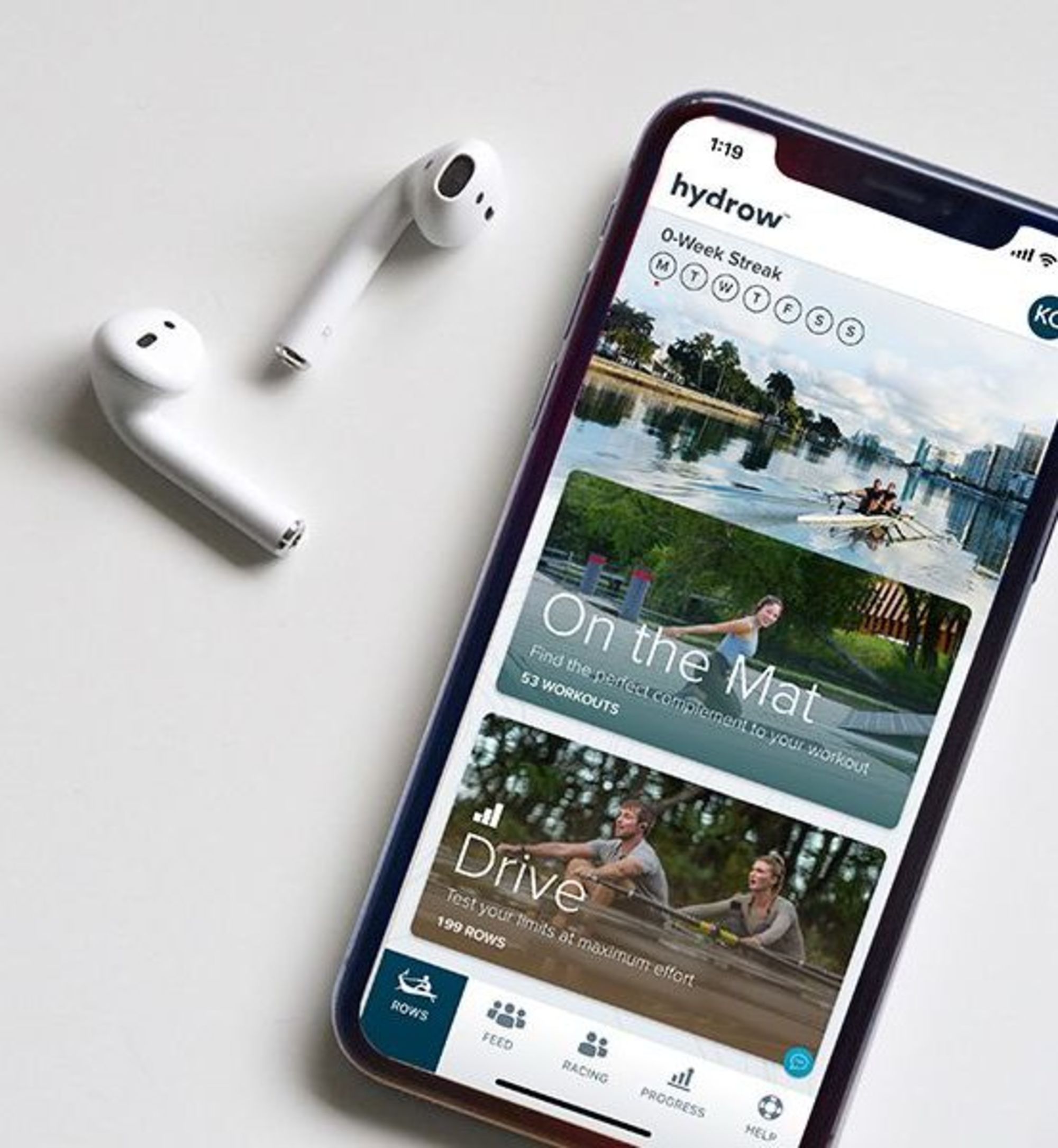 Here's everything you need to know about Hydrow Digital Basic.
Do I have to own a Hydrow to use Hydrow Digital Basic?
No, you don't. Hydrow Digital Basic is an iOS app-only subscription that you can purchase without owning a Hydrow Rower. It gives you access to the hundreds of on-demand workouts in the Hydrow library, allowing you to do enjoy the workouts on a different rower. 
What if I already have a Hydrow? Does my subscription change?
If you're already a Hydrow owner, your subscription will not change. This just means you'll be able to access your workouts even when you're not near your Hydrow -- like when you're on the road for work or vacation.  However, you should note that doesn't include live rows or track your stats.
What does it cost?
Hydrow Digital Basic costs $19.99/month.
How do I access Hydrow Digital Basic?
1. Download the Hydrow iOS app from the App Store__. (While it can be used on an iPad, the Hydrow App is sold as an "iPhone-only" app.) 2. Select the "Rows" tab at the bottom, select any workout, and enter that workout by tapping "ROW". 3. Choose to start your 30-day trial. 4. Start enjoying the content immediately on your iOS device. 5. After 30 days your Digital Basic account will convert from a trial to a subscription automatically if you choose to keep the service.
Does Digital Basic have any extra features or benefits that the "On-Hydrow" subscription does not?
No. All features and functions of a Digital Basic account are already included in the On-Hydrow Members who own a rower.
Can I connect it to a PM5 or other rowing computer to stream my stats from a different machine?
No. This feature is not available as part of the subscription. Meters, calories burned, and other dynamic stats will not be recorded for any row completed on a Digital Basic account. Only your total workout minutes (rowing or on-the-mat) will be recorded in the app.   Want to learn more? Click here to read our support article.