Meet the Crew: Rina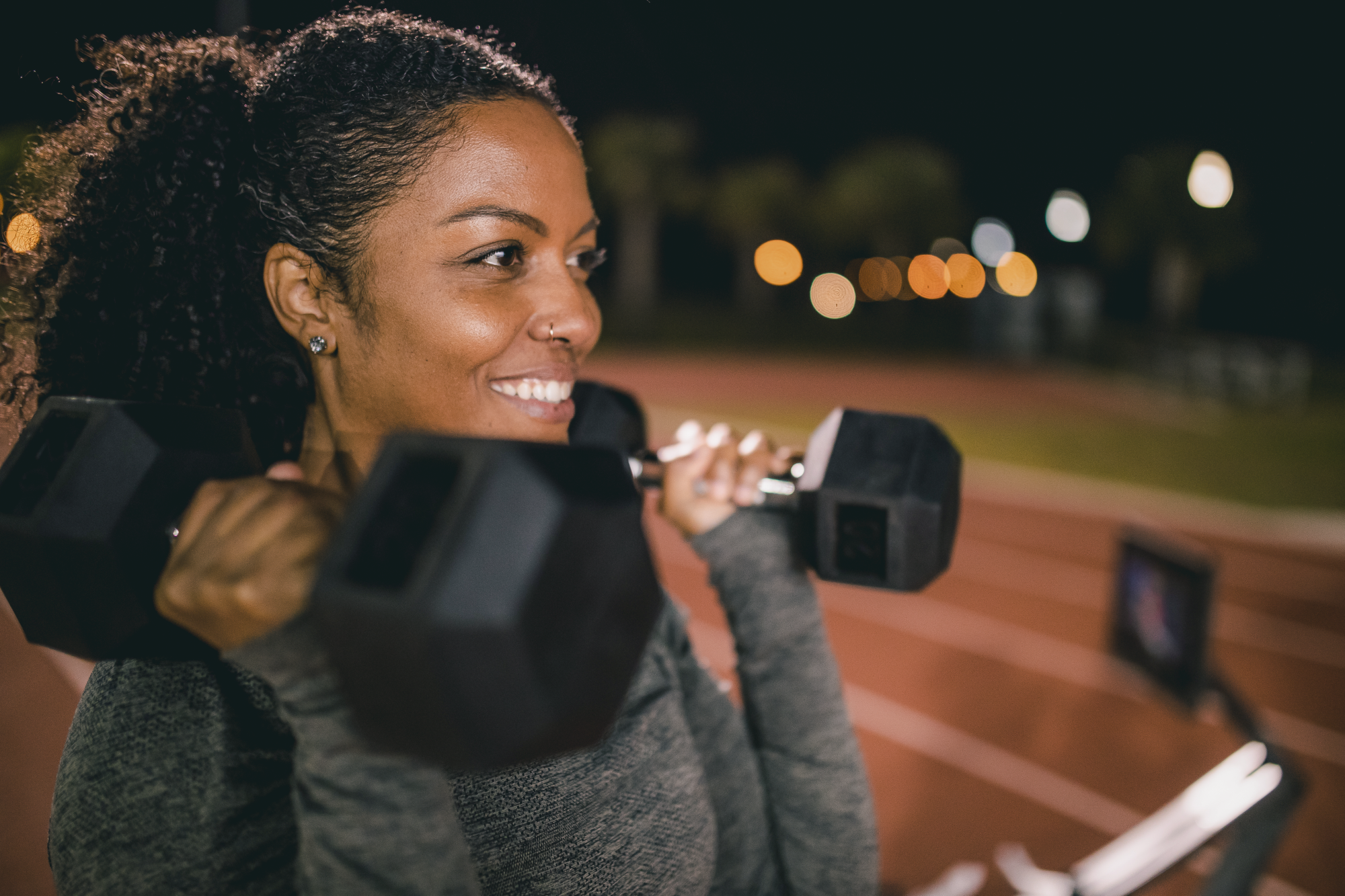 We are excited to announce the addition of our newest Athlete to the Hydrow crew, Rina Thomas. 
Rina is a mom of two daughters, Marine veteran, and CrossFit coach. If you asked her years ago if she would be working in fitness, she would have told you - absolutely not! She shared that growing up she was never a small person, skinny, or thin. In the early 2000s when thin and slender bodies covered the majority of advertising, it was hard for Rina to imagine having a place in the fitness industry. Rina's passion for fitness persevered and she is glad to be a part of the change to focus on fitness rather than size. Rina is excited to join the Hydrow community, and share her love for fitness.
How did you get into fitness?
Initially, free childcare at a local gym! After I had my first kid, that meant 1-2 hours to myself. What made me stick around was building confidence and community. I went in for one thing and stayed for what I didn't know I was missing. 
What's been your proudest fitness achievement?
For this past year, honestly anything that has to do with a heavy barbell. I broke my personal record for deadlifts, lifting 325 pounds. When I first started to go to a local gym I stayed away from the barbells and heavy weights. I am proud that I gained the courage to try weightlifting instead of just staying a cardio queen. 
What drew you to Hydrow and inspired you to join the crew?
Community first. When I started to learn about Hydrow the one thing aside from the workouts and equipment that drew me in was the community. Being military, we learn the importance of community and finding your people. It is important to find people who are supportive and encouraging of your journey wherever you are. 
How would you describe your workout style? 
Fun! Fast paced with quick transitions. Spicy! 
What activities do you enjoy when you're not working out?
I just like being outdoors, even if it is just sitting outside with a cup of coffee. I love being close to the ocean. Don't need anything with me, just enjoy peaceful moments by the water. 
Any advice for the Hydrow community starting Circuit Training?  
Start where you are, and don't feel like you need to prepare to come and start. Start light or even with bodyweight. People get wrapped up with thinking they need to lose weight first, or practice and get better before starting. Come how you are, and move how you can. 
Rina's energy is contagious, she loves helping others, and her workouts are sure to leave you sweaty and smiling. Learn more about Rina in the best way, by working out with her! Jump on your Hydrow or use your mobile app to filter Workout Type by Circuit Training. We can't wait to see you on the leaderboard.