Meet the Crew: Buffy Williams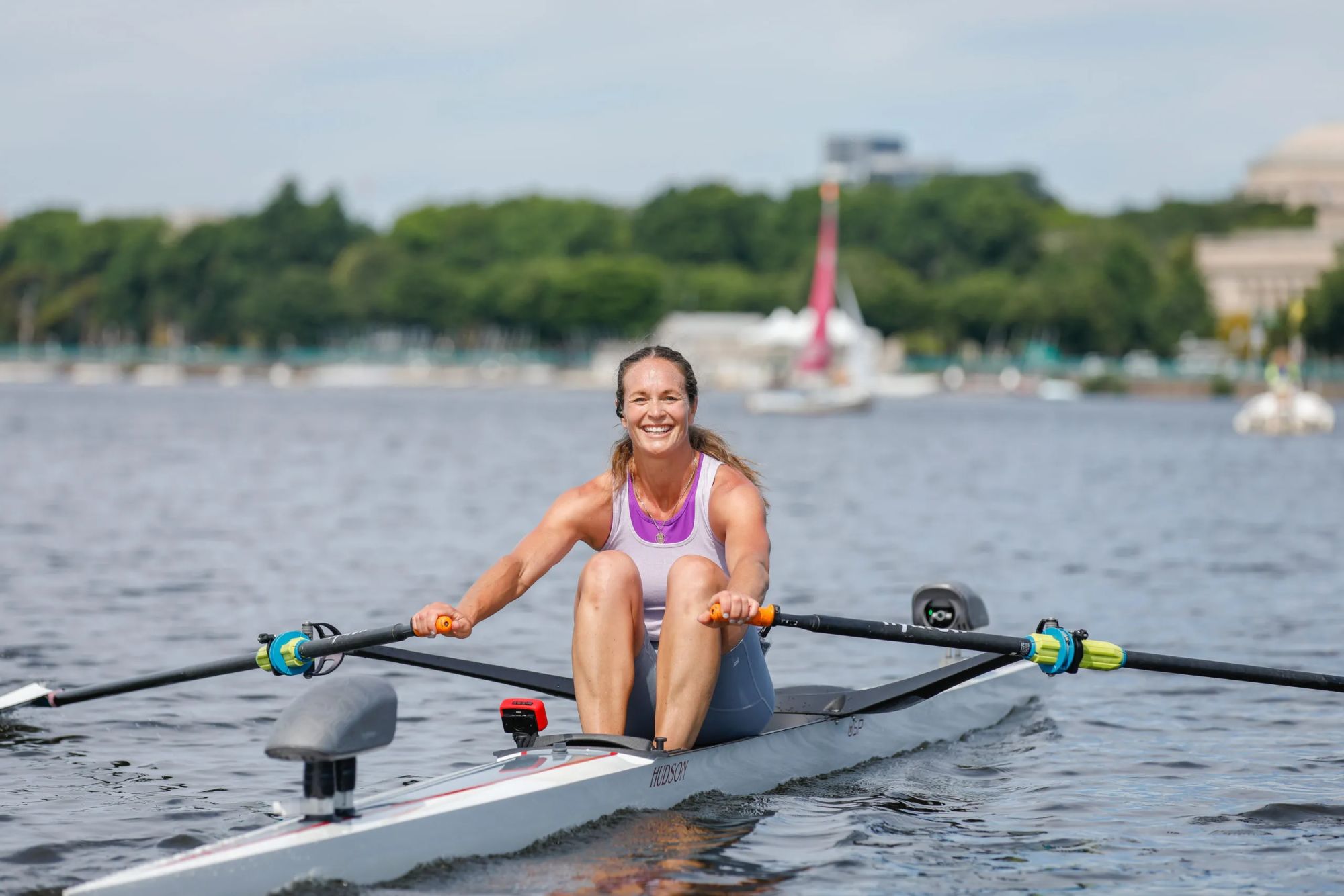 We're thrilled to announce the newest Athlete to join our Hydrow crew: Buffy Williams!
As a three-time Olympian, kinesiologist, and mom, Buffy knows how to balance priorities to make time for a healthy lifestyle. Her competitive spirit combined with her practical approach to fitness are what fuel her passion for efficient high-energy workouts. From her infectious laugh to her relatable personality, Buffy will help you unlock your potential and have fun on and off the water!
Read on to learn a bit more about Buffy as she answered a few questions from our crew:
How did you get into rowing?
Buffy: My older sister rowed and I could be found cheering her on from the grandstands. Eventually I tried rowing at a summer camp — however, the sport didn't resonate with me until high school. Thanks to a relentless barrage of daily words of encouragement from the high school rowing coach, I finally joined the team.
What's your proudest rowing achievement?
Buffy: Representing Canada as an Olympian was a dream I had as a little girl. I felt incredibly proud realizing that dream as I marched into the stadium at my first Games behind the Canadian flag, wearing the national kit and hearing the crowds cheer as they announced 'Canada'. That feeling was trumped at a future Games when I became the first Canadian rower to compete with the title Olympian AND Mama. My heart was full.
How has being a mom influenced your relationship with rowing?
Buffy: After I had my first child, I decided to return to competitive rowing, truly believing I had more to give and could achieve new personal bests. I was sensitive to the fact that this was an egocentric choice, since sport is often about self and pushing your own personal boundaries. That being said, I love being an athlete and by still pursuing that challenge I was ultimately a better mom. 
Being a mom also made me a better athlete, hands down. I was acutely aware during training when I was away from my child and therefore each stroke was taken with intention, every workout was focused, and each weight lifted needed to have purpose. I made it a point to be either in 100% athlete mode, or 100% mom mode, where I could truly be in the moment balancing both. I will admit for a dozen years I didn't get out in a boat very much due to the time commitment and a partner that traveled frequently for work. It was more efficient to hop on an indoor rower or go for a run. But as the dynamics in my home change and the kids get older I am thrilled to find myself back in a boat reconnecting with my sport on the water.